Garden Buddies visit Writtle College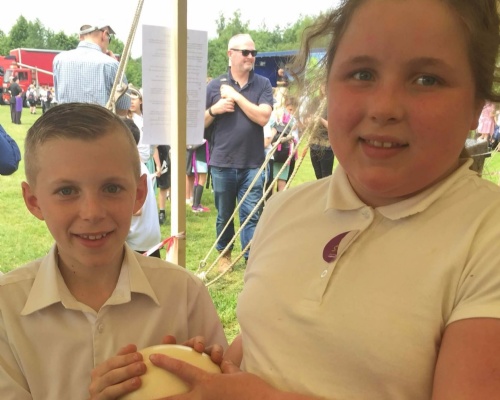 A few lucky members of the school's Garden Buddies were able to attend a Food and Farming Day at Writtle College.
During the day they were able to see the machines used in growing and harvesting wheat, sheep shearing and toured a variety of marquees hosting farming and environmental activities. The most popular marquee was the one that held the farm animals. The children were able to see chickens, cows, turkeys, sheep, llamas and a pig and her piglets. Many of the animals were happy to be stroked.
One of things that most interested the children was that sheep sweat (lanolin) was used in lipstick and other cosmetics and this was a major industry. They were also surprised when they found out that a combine harvester cost £250,000.
A good day was had by all.'