Year 3 Discover Islam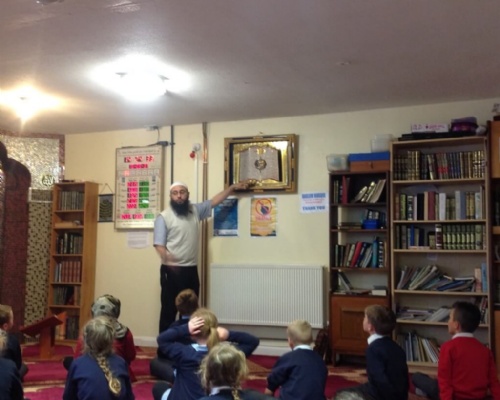 On 21 June 2016 we visited the Harlow Islamic Centre as part of a community link for our RE theme this term.
We were met by a visiting speaker from "Discover Islam" who are an organisation that travel to deliver free workshops in Schools and Mosques to educate children and adults about Islam.
The children really enjoyed the visit. We learnt about the 5 pillars of Islam and what happens inside a mosque.
The visitor showed us how he would pray and showed us the prayer timetable for the Summer. He explained why the Mosque was set out the way it was and encouraged the children to ask questions.
The children were very engaged and asked lots of interesting and insightful questions.