If you go down to the woods today ...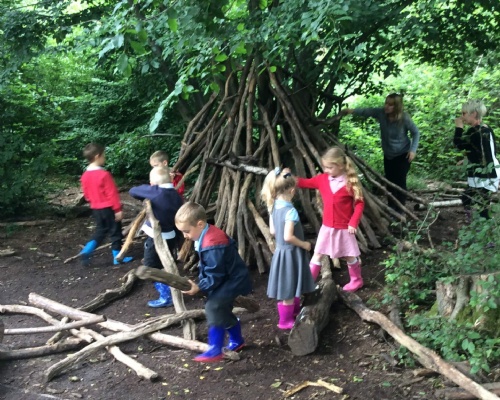 Reception visited Parndon Wood
They were all very excited on Thursday morning as they were off for a walk in the woods! They took part in various activities throughout the day including: hunting for mini beasts; building dens and pond dipping. Whilst on their hunt they found baby toads, slugs, snails, beetles and a baby rabbit.
They all had a wonderful time!