Morgan Sindall Visit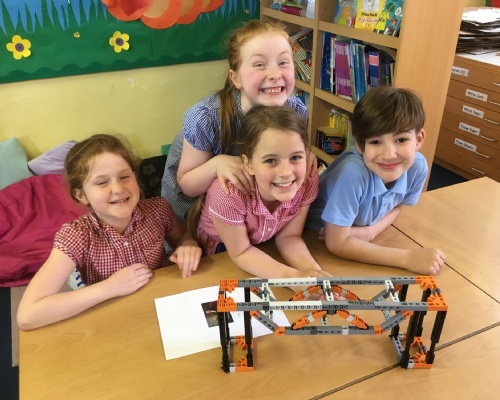 Children in Year 4 learnt about civil engineering and bridges when they were paid a visit by national construction and infrastructure company, Morgan Sindall, on Friday 20 April 2018.
The Morgan Sindall team gave the children an overview of the industry and encouraged them to consider what civil engineering is and to think about construction projects that they had seen both locally and further afield as part of their science, technology, engineering and maths (STEM) curriculum.
As part of the visit, the children were given the opportunity to build their own bridges using modular construction kits.
We are very pleased to have been given this opportunity that thoroughly engaged the children and prompted them to think critically about their surroundings and the built environment. The children loved taking part in the bridge-building activity which required them to work collaboratively and pay close attention to detail.
Thank you Morgan & Sindall for coming to work with us.