Author Visit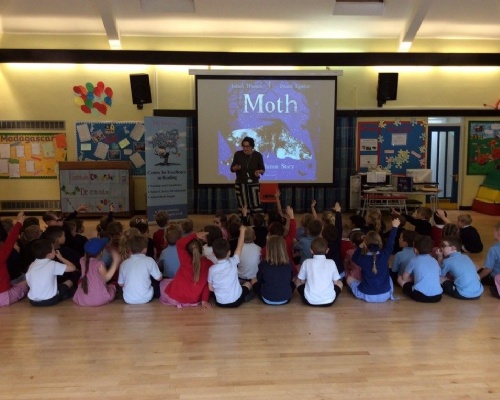 Reception and Year 1 were excited to welcome a children's author to our school.
Isobel Thomas is a science writer and her books have been shortlisted for the ASE Science Book of the Year and Blue Peter Book Awards.
Her recent Book, Moth, is all about the story of a peppered moth that helps us answer one of the trickiest questions children ask - how did we get here?
Isobel introduced the class to the magnificent peppered moth with its crafty camouflage during an interactive story telling. The children then created their own camouflage moths to take home.