Sports Day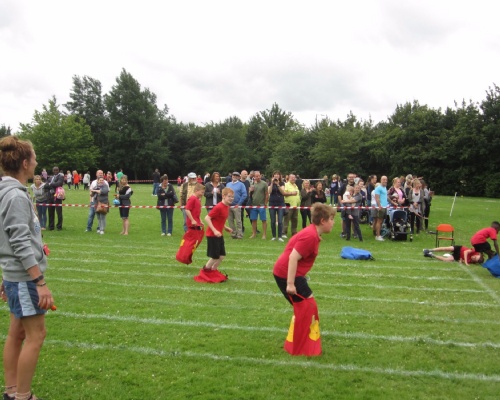 Sports Day took place today focussing on an Olympic theme.
Our school field was arranged into our olympic stadium with a circuit of field and track activities taking place. Our Year 6 pupils became "Sports Leaders" for the day and led events at each station. Families came along to spectate and cheer.
An enjoyable morning was had by all taking part and attending.
We would like to thank ASDA who supported the event by providing water and fresh fruit to the children.
Look out for the results which will be published towards the end of term.