Year 1 & 2 Visit London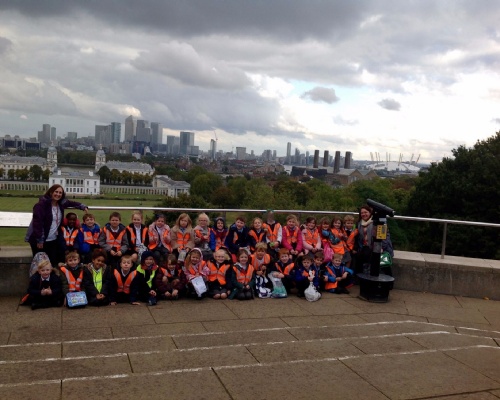 Year 1 and 2 were extremely excited today as they took a trip to London.
During their coach journey they were thrilled to spot some London landmarks such as the O2, London Bridge and the Tower of London. Going through the Rotherhithe Tunnel was another enjoyable experience.
At our destination of Westminister Bridge they took in the landmarks of Big Ben, the old County Hall, the London Eye and were amazed by the river boats and pigeons. They then boarded a boat and took in the sights whilst cruising down the river towards the Thames Barrier.
The journey finished at Greenwich Pier where they disembarked and climbed a steep hill up to the Royal Observatory where they took in more amazing views of London.
After a short break in the park we met up with our coach for the return journey.
The children all enjoyed their adventure.