Infants Carousel Day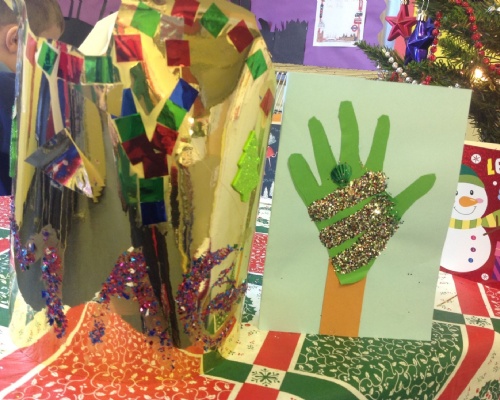 On 12 December we got split into three groups. I was an angel. First, I went to Year 1 and we made a yule log. We got a swiss roll and covered it in chocolate icing and then sprinkled the icing sugar on top.
Second, I went to Year 2. We made party hats for our party. I got to cut out my one. I put glitter on the top and then wrote "Merry Christmas" across mine. It had 3 stickers on it. One on each side and one in the middle.
Third we went to Reception and made Christmas cards. We had to draw around our hand to make it into a Christmas tree.
(Written by Tia in Year 2)