Visit by Young Shakespeare Company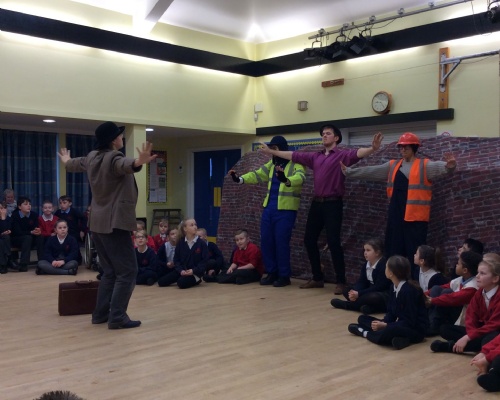 On Monday 16 January, the Young Shakespeare Company came to Fawbert & Barnard's.
They performed "A Midsummers Night's Dream". The play was performed to Years 4, 5 and 6 and took place in the hall during the morning.
It was a modernised story to tickle everyone's fancy.
Overall it was a very good play.
Written by Dylan & Albie, Year 6