Christingle Service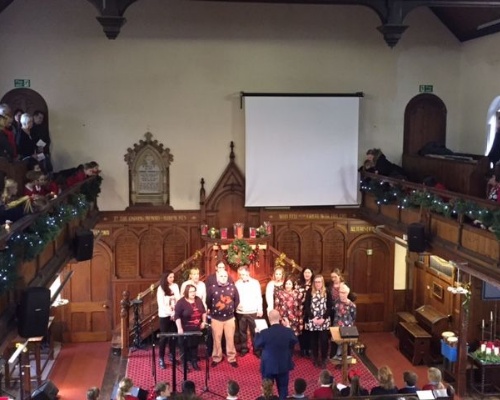 Today we held our Christingle Service at Harlow Baptist Church.
Following with tradition we all walked to the local church where we were met by family members.
Christmas carols were shared along with a Christmas nativity performed by the infant children. Messages and prayers were read by Year 6 children and christingle oranges lit.
The staff choir also surprised children and families with their own performance which was enjoyed by all.