Table Tennis Final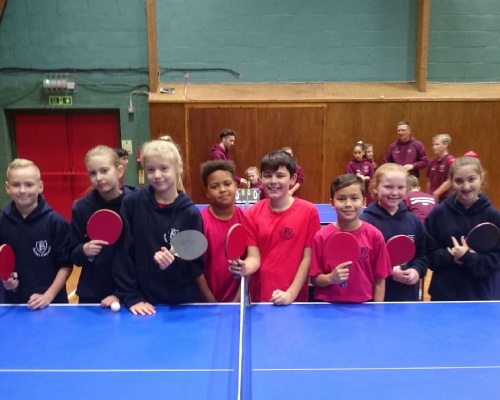 We took our newly crowned Harlow Champions to the Essex County finals today.
The girl's team played 3 very tough games, but narrowly failed to achieve victory. The boy's team won 2 and lost 2 of their games, just missing out on reaching the semi final.
We are so proud of our teams.