Year 3 & Year 4 visit Layer Marney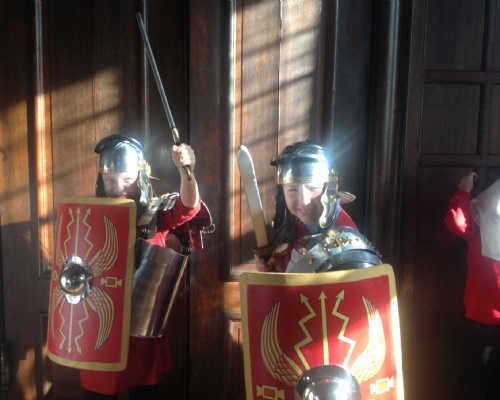 On Monday 12 November, Year 3 and Year 4 went on a school visit to Layer Marney Tower in Colchester as part of their Roman theme.
They took part in a number of activities such as archery and Gladiator School and also had the opportunity to dress up in Roman outfits. They learnt about life of a Roman soldier and daily life in Roman Britain. The children were all amazed by some of the facts that the ladies running the day shared with us. One was that Romans didn't wear underwear and another was that Roman men used to gossip whilst on the toilet! Overall everyone really enjoyed the day and certainly learnt a lot.