Maybury Christmas Concert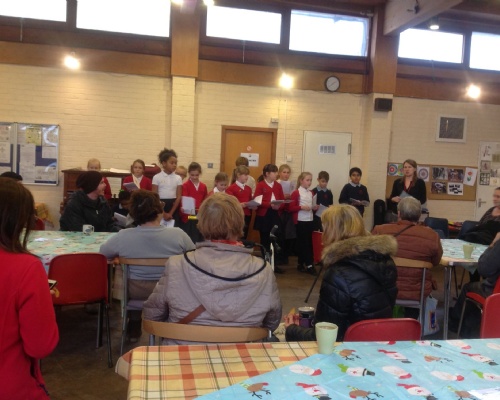 On the 6th December 2016, the choir visited Maybury Open Door, Harlow, to perform an informal Christmas concert.
The children sang a selection of carols and some new Christmas songs all of which were received very well by the patrons of the centre. A number of the choir also performed solos: these included Daniel, who performed a heart-warming rendition of Silent Night on the guitar and vocal and Megan who played 'Walking in the Air' on the flute beautifully!
It was lovely to see the children mingling with the local community and they very much enjoyed the chance to chat with their audience as well as enjoy a well-earned juice and biscuit!