Children in Need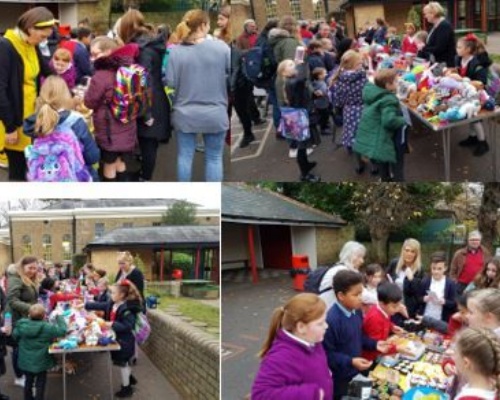 Our School Council Fundraising team organised a "Bring and Buy" sale and "Cake bake" in aid of Children in Need.
This was a very popular event .
Children also held a non-uniform day with a theme of spotty items of clothing to be worn.
The team raised £363.00 from all the events held. We thank everyone for their support.