Outdoor Learning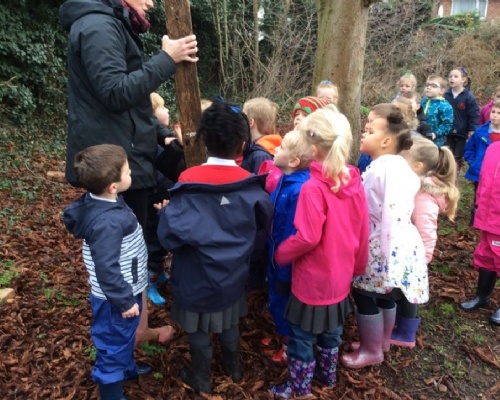 Reception have been taking part in outdoor activities inspired by Forest Schools. This is an innovative educational approach to outdoor play and learning.
The philosophy of Forest Schools is to encourage and inspire individuals of any age through positive outdoor experiences. By participating in engaging, motivating and achievable tasks and activities in a woodland environment each participant has an opportunity to develop intrinsic motivation, sound emotional and social skills. These, through self-awareness can be developed to reach personal potential.
This is led by our parent volunteer Miss Anna Kinsella and our Reception team. The children are enjoying this experience each Friday.