Pancake Day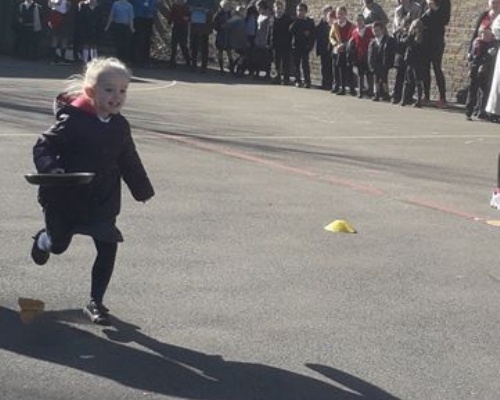 Today, selected children took part in our annual pancake race.
This was a close competition with races held between Fawbert & Barnard with Fawbert winning, following by a heat with Gibberd & Moore with Gibberd going through.
A final heat was then held with Fawbert & Gibberd competing. This was a very tight race with Fawbert becoming the overall House winners.
There then followed a staff House event with 4 members from each House competing. Moore were the overall winners.
Good fun was had by all.