Short Story Competition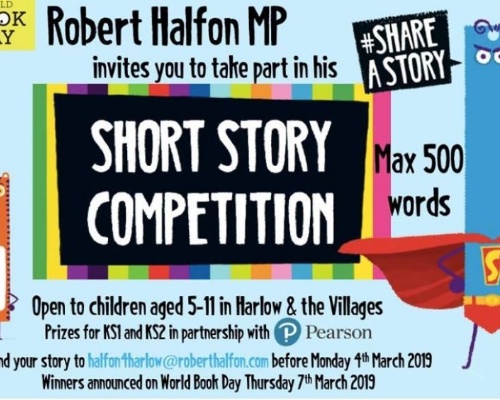 As part of World Book Day 2019, Mr Halfon MP organised his first ever Short Story Competition which was open to all Harlow schools for children aged 5-11.
The competition was a huge success, with over 200 entries from 18+ primary schools around Harlow.
We are pleased to announce that four of our children received a Highly-commended. They were:
Emma, The Unexpected Trip
Guy , My Short Story
Lois, Brexit Bomber
Faryl, My Amazing Adventure
Well done to everyone that entered.