Mother's Day Dinner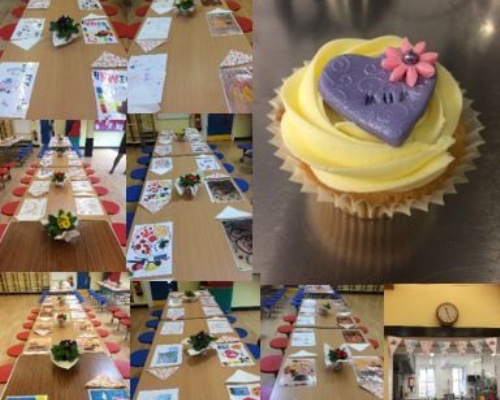 Today we hosted a Mother's Day lunch.
Winners from our design a place mat competition invited their Mum to join them for our roast dinner.
Tables were decorated with the child's winning entry, which were given to the Mum's for a keepsake, along with some flowers which will be planted around the school grounds. Our catering staff also provided a take away cupcake.
The children and parent's enjoyed this event. To quote a few visitors:
"Thank you for such a lovely lunch. The double laminated place mats were a fab idea and the table flowers and napkins made it look so good. Huge thank you for my Mother's Day cupcake, it's beautiful and yummy. Such a thoughtful treat. Well organised and a great idea. Well done."
"Really amazing experience and such a lovely thing to do. Really enjoyed having lunch with my child."
"Lovely food and a lovely experience. Thank you very much."