Remembrance Day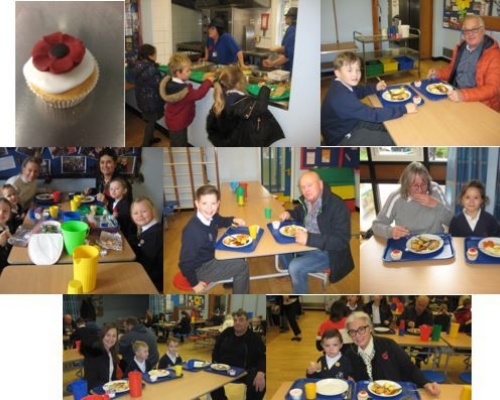 Today we held a special assembly for Remembrance Day and all took part in a 2 minute silence to remember those fallen.
We continued this theme with 3 children from each class winning the opportunity to invite a grandparent/adult to join them for lunch.
This was a very enjoyable event and received the following comments:
"Lovely lunch. Atmosphere was great"
"Thank you very much for the lovely idea and lunch."
"Had a wonderful time and enjoyed talking with all the children at the table. Thank You."
The school also sold poppies and other products on behalf of The Royal British Legion. A school collection also took place which was added to the proceeds.