Year 4 Girls Football Festival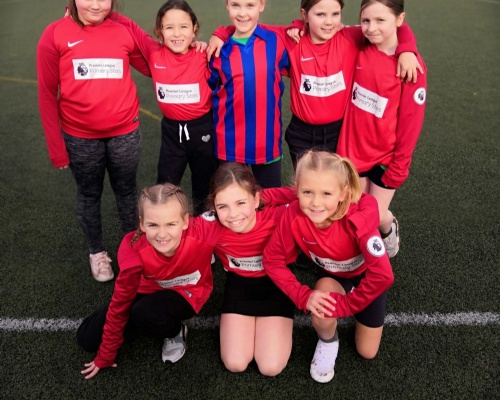 We took 8 Year 4 girls to the football festival at Church Langley on Friday.
After a long trudge through a lot of mud, sorry Mrs A, the very excited girls played 6 games against some very strong competition.
Most of our girls were new to football, but throughout the afternoon their skills improved dramatically, and we finished with 2 losses, 2 draws and 2 wins.
An incredible result. We are so proud of our girls, well done all of you.