New Playground Markings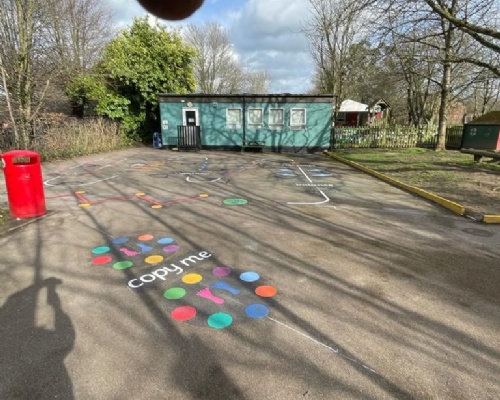 We are pleased with our new playground markings which have been installed around our Year 2 area.
These consist of a number line, an adventure trail, hop scotch and a copy me dance design. These will enhance the children's playtimes as well as being used within lessons.
These have been provided through our Sports Premium Grant and the children are really enjoying using this space.