Harlowbury Football Match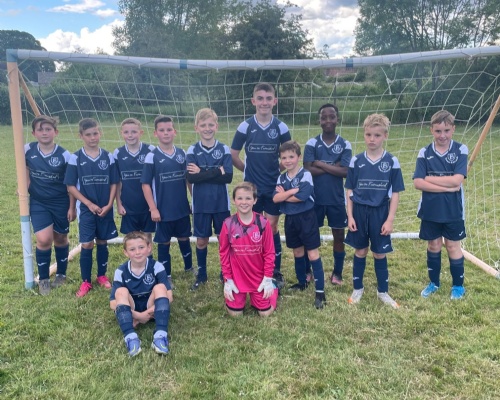 It was a glorious day, the sun shining and the children keen to play their first game in years with their brand-new sponsored kit.
The children were excited and keen to play-passing, communicating and working together as a team. There were many golden opportunities that we took scoring as well as falling short. For our first match in such a long time and playing from Year 3-6 our 12 boys played extraordinary.

Our final result against Harlowbury was 17-1 with many boys getting hatricks including - Lucas, Riley, George and Zachary (getting 4). Zander, Josh, Sam and Harry all scored 1 each too.

Man of the match was George who played a fantastic game!

Well done to all who took part.

We will be playing another match in a few weeks against Tany's Dell.