F&B's Sports Day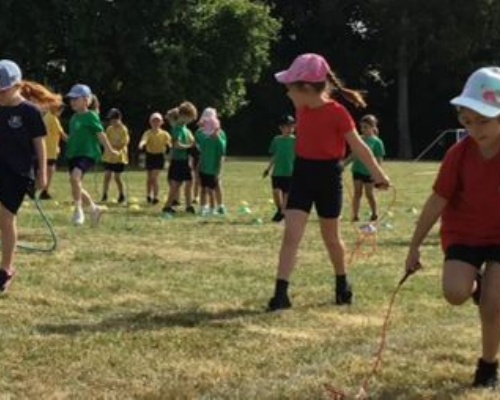 Wow what a scorcher! Friday 17th June was Fawbert and Barnard's Primary School Sports day - being the first for many parents due to the pandemic.
What a great day with children competing in 5 different races including: skipping, sack race, sprint, obstacle course and egg and spoon. Our four houses (Fawbert, Barnard, Moore and Gibberd) did fantastically cheering their teams on. There were signs of sportsmanship where every child did amazing finishing their races with smiles on their faces.
Parents and toddlers also raced for the first time in over 3 years resulting in a fantastic day. We would like to thank all the staff and parents for coming to our sports day.
In first place was Gibberd who received 925 points closely followed by Fawbert in second, Moore in third and Barnard in fourth.