Gardening Club Opening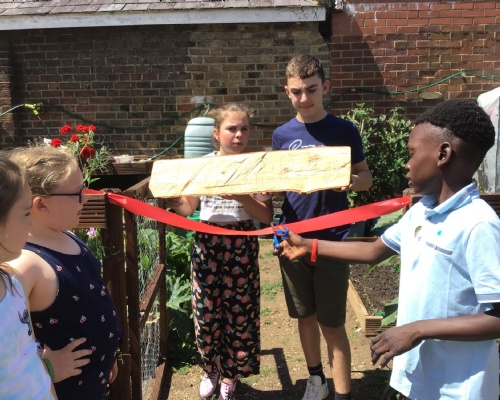 Today, we had a grand opening of our gardening club's growing area.
The children celebrated their hard work over the past term with a grand opening of their vegetable and plant patch.
Our catering staff had cooked some of their home produced products for them to taste which included baby potatoes and courgettes cooked three ways - raw in sticks, steamed slices and roasted with garlic, herbs and lemon. They all tasted delicious.
We would like to thank Mr Nuttall, Mrs Collins and Mrs Dixon for all the help they have provided to help the children with this club.
More pictures can be found on our clubs page.