Y4 Fashion Show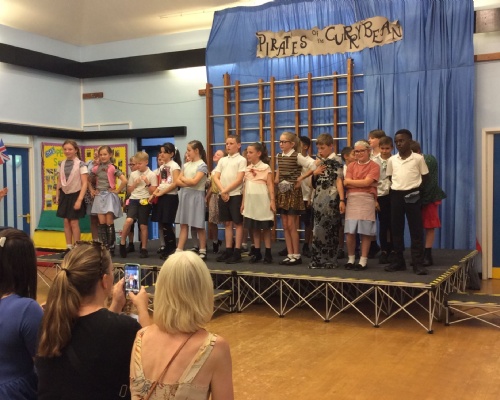 Year 4 shared their creations with us today at their Fashion Show.
They had been studying the History of Fashion and had created some stunning outfits by recycling clothing. They made dresses, tops, bags using a variety of their sewing stitches learnt such as running stitch, gathering, adding accessories and worked extremely hard.
They all took to the catwalk and shared these with parents and staff.
Well done to you all.