Year 6 visit the Barbican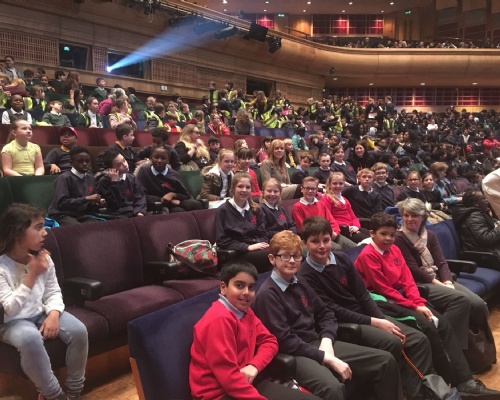 Year 6 visited the Barbican for a music concert entited Magic, Mystery and Mirage performed by the London Symphony Orchestra.
After a journey by train and a short walk from Liverpool Street taking in the London architecture, we arrived at the venue.
We were given excellent seats and were very close to the stage and musicians in the amazing concert hall.
During the concert the children were shown the simple techniques composers use to tell magical stories with their music. First they explained the instruments used for the story of Dvorak's Golden Spinning Wheel.
We were then introduced to Dukas' Sorcerer's Apprentice and The Nutcracker. The children also took part in a song they had been learning in class entitled "Magic, Mystery and Mirage" before ending the concert with the greatest wizard of them all - the theme tune to Harry Potter by John Williams.
The concert was an amazing experience, seeing the orchestra and instruments up close along with finding out what instrument worked best for each character bringing the stories to life.
After a lunch in the sunshine outside the venue we returned to school.
A wonderful time was had by all.