Year 3 visit the Gibberd Gallery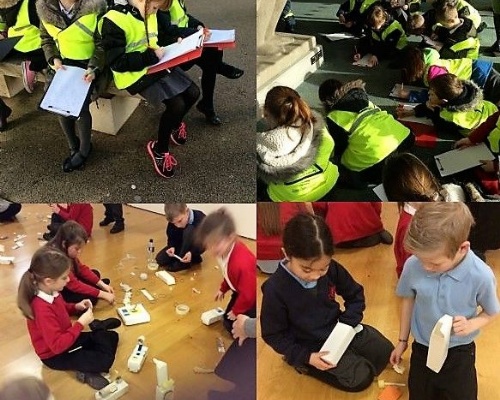 We went to the Gibberd Gallery and took a 10 minute coach journey, singing all the way. When we arrived we met our leader. She showed us around the Gallery and asked us to find different paintings.
We then went outside to the fountains and sketched the models floating on top of the water. Then we went around the town to look at different sculptures and draw them.
In the afternoon we made our own sculptures that we had planned with a partner. We all chose a box with different materials inside. My box included string, scissors, glue, sticky tape, lolly sticks and sponges. My model looked like a leaning bench so I called it "my leaning bench".
When we had all finished we got to all walk around and show everyone what we had made. They were excellent models.
It was fun.
Sam & Millie