Red Nose Day Fundraising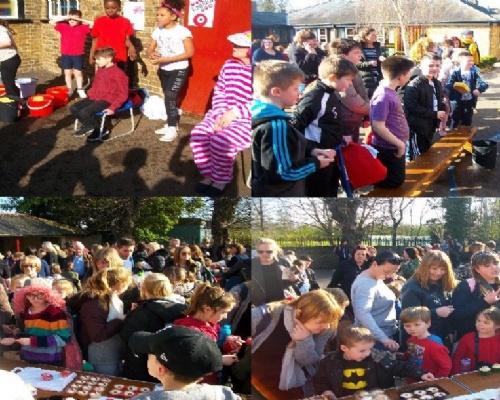 The School Council organised a cake bake sale and sponging of staff to raise funds for Red Nose Day.
The fundraising started with a non-uniform day for pupils.
Parents had been busy making cakes for the cake bake sale at the end of the day. These were very quickly sold out.
The highlight of the day was the school council members along with Mr Fisher and Mrs Hutchinson in the line up to have sponges and buckets of water thrown at them!
Good fun was had by all taking part.
Thank you to everyone helping us raise a fantastic £384.