Years 1 & 2 Victorian Workshop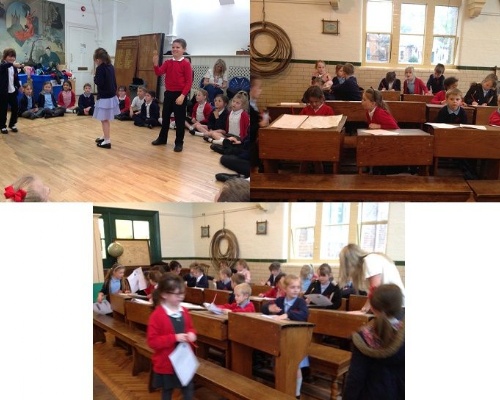 Year 1 and 2 visited the Braintree museum to take part in a Victorian workshop.
This visit enabled them to put their learning of this subject into practice. The children took part in various activities including:
A Classroom roleplay – an authentic lesson from a Victorian school teacher, featuring writing on slates, times-tables and an inspection for clean fingernails and shoes!
An artefacts workshop – a hands-on session featuring original Victorian objects
Gallery Activities – exploring the museum displays with the help of a themed worksheet
Although some children found the classroom very strict, an enjoyable time was had by all.