Opening of Harlow Cricket Club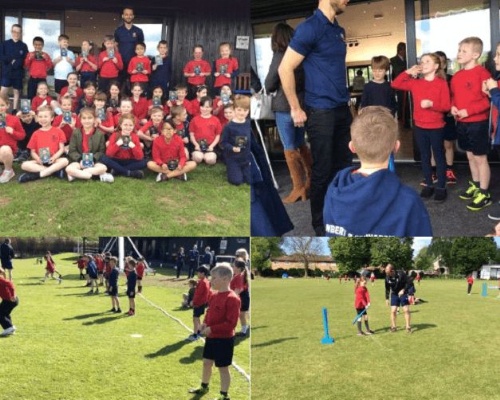 We went to the new brilliant Harlow Cricket Club. It's huge.
When we arrived we were put into groups. I was with Mr Allen - he's fantastic at catching balls. We had a turn of hitting the ball with the bat and fielding. It was really fun.
After this we all gathered around the gleaming red ribbon and an outstanding cricket player called James Foster cut the ribbon and we all went in. We had biscuits and a drink. James signed a picture for everyone.
My favourite part of the day was seeing the hard work put into the place.
by Lacey