Year 6 Performance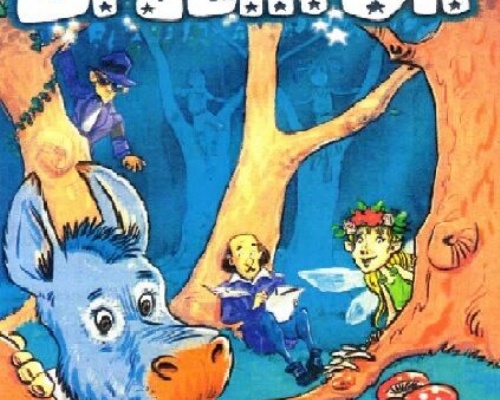 Year 6 performed their leavers play "Dream On" by Malcolm Sircom. It was an adapation of "A Midsummer Night's Dream" by Shakespeare.
One of the star characters was Bottom played by Sid. He played the character on point and was super funny. Another pair of main characters were Oberon and Titania (the King and Queen of the Fairies) played by Dylan and Megan. They were good at their roles and sang the songs very well.
Then there were the four lovers played by Beverley, Cairo, Molly and Thomas C. They all were great singers and actors. Also the fairies who were great dancers and singers were played by Emily, Francis, Eva, Scarlett and Phoebe. The boy fairies did equally well (George, Kian, Oliver, Bailey S, Daniel).
Great and funny actors were Ben as Luigi, Riley as Fino and Simi as Robin & Puck. The trio with their own rap!
The play was great, with a good script and good songs along with great actors. A big part of the play was the team of people who controlled the lights and played the music (this wouldn't have happened without them).
There were two performances: 2:00 pm and 6:00 pm. It lasted about an hour and was full of laughs and drama.
All the Year 6 enjoyed it and I think it was a perfect leavers play.
(Written by Phoebe)