Visit to Maybury Open Door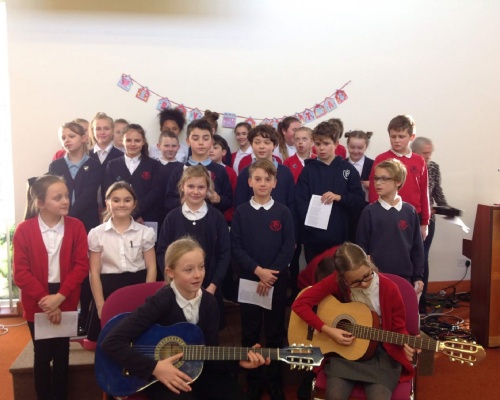 On Thursday afternoon, we took the whole of Year 6 to Maybury Open Door to sing a mixture of traditional carols and popular Christmas songs.
Chloe and Millie also took their guitars and entertained everyone with some fantastic playing. They were later joined by 6 other children, who played chords on the Ukulele, for 'jingle bells'.
The children all did a marvellous job and were really praised by the visitors to the centre. We were very proud of them all and they were a credit to the school.