The Tempest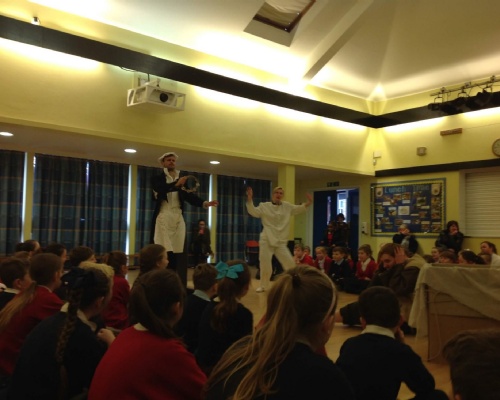 Years 4, 5 & 6 were given a real treat on Monday, when they watched a performance of 'The Tempest' by the Young Shakespeare Company.
The performers made the story come to life and captured the children's interest with their lively and dynamic portrayal of the characters. Some of our children were even used to play some of the parts!
In class, the children have all taken part in a range of follow-up activities. Some of these include: writing instructions about how to survive on a desert island, a poem about a magical storm and letters written from one of the characters to another.