Raised Garden Beds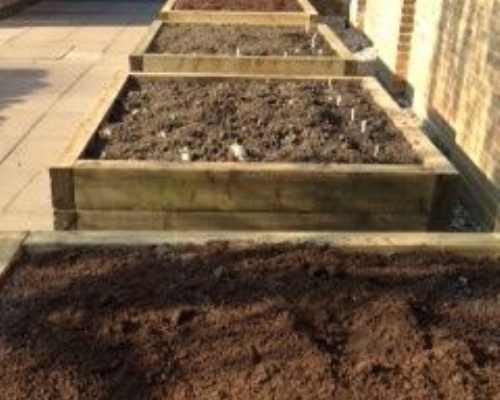 Year 5 and Year 6 planted in their raised beds for their "Britain at War" theme day just before the Easter break and the onions are already peeking through.
Year 3 and Year 4 are looking forward to starting their planting soon.
The gardening beds for junior children in front of the signal box have been increased in height to make them easier to use.
Thank you to the Trustees of Fawbert & Barnard's for funding this, and to Mr Townsend for doing the work.