World Book Day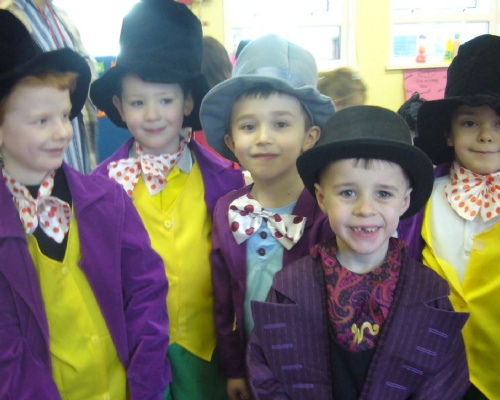 To celebrate World Book Day and the year that would have seen Roald Dahl's 100th birthday, Fawbert & Barnard's was awash with characters from his books.
Many a Willy Wonka, Matilda, Mr & Mrs Twit, James (his peach and insects in tow), Esio Trot, Umpa-Lumpa and Charlie all came to school for the day giving teachers the most bizarre classes yet. Staff joined in the fun and it was not unusual to see Josephine Bucket and her family and the Fantastic Mr Fox taking lessons.
A great way to enjoy reading and celebrate a great author.