Year 4 Boys Football Festival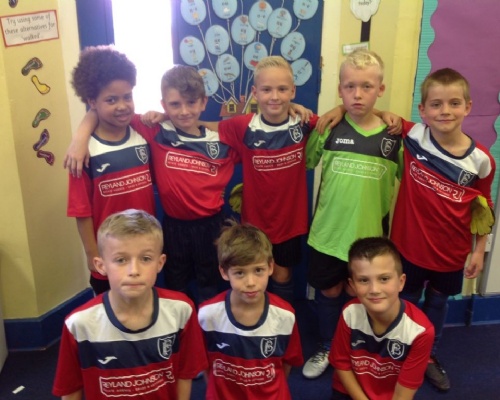 The Harlow Schools Sports Festivals began again today with a fantastic turnout for Year 4 Boys Football.
On a scorching afternoon, our team played 3 games. The overall standard was very high, but our boys played superbly and won every game! Longwood Primary (3-0), St Alban's (4-1) and Katherines (2-1). Teamwork and behaviour was exceptional throughout the afternoon, and our great goals were scored by Harry B, Will, Alfie and Zac. A special mention should go to Ben, who was incredible in goal, especially in the last game against Katherines where he made some great saves under a good deal of pressure.
Well done boys!
Team: Harry B, Harry Bu, William, Ben, Alfie, Farris, Isaac, Zac.