Years 5 & 6 Boys Football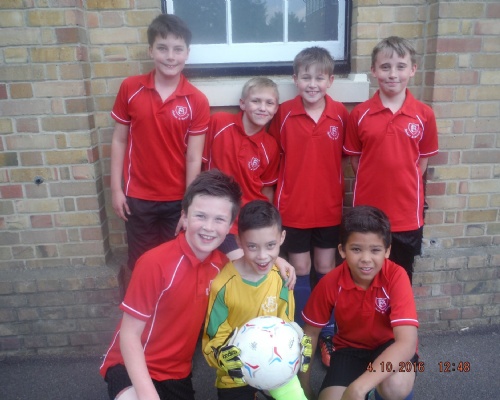 This festival is one of the biggest and most sought after festivals of the year, with many very talented boys participating. And so it is fantastic that our boys came second and fourth in their respective pools!
Year 6 boys played 3 very tough games: Church Langley 0-2, Tany's Dell 0-0 and a great win against Jerounds 1-0 with Adam scoring the spectacular goal! A very special mention has to go to Oliver H, who was amazing as Goalkeeper, and saved countless goals - well done to him!
Year 5 boys (with a special mention to Syd K who gallantly volunteered to play down a year) played 4 games, Sheering 0-1, Harlowbury 0-2, Church Langley 0-8 (who were the eventual winners) and Tany's Dell 1-1 with a superb goal from Oliver K!
Excellent effort from all our boys who conducted themselves with great team spirit and fair play throughout the afternoon - well done to you all!
Teams - Harry P, Harry L, Ryan L, Oliver T, Oliver K, Callum M, Sydney K, Oliver H, Bailey S, Ben M, Will H, Riley W, Adam M, Albie PT