Year 4 Tag Rugby Festival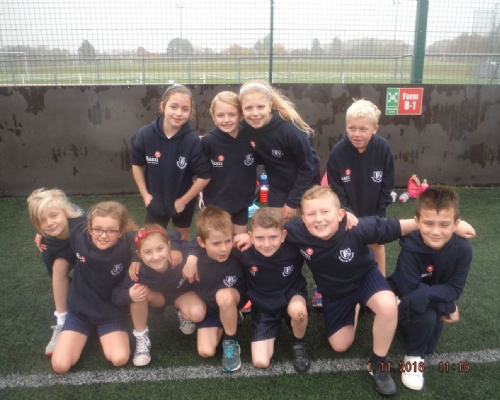 On a very cold day for the tag rugby festival, with only 11 players instead of 16, we braved the elements and some very good opponents.
The morning included small skill games to learn the basics and the afternoon was spent playing games. We had 2 teams in 2 pools and each team played 4 games. As we were short of players, we mixed and matched so everyone played lots more games than other teams.
With amazing team work and determination, in total we won 6 of the games, drew one and lost one, resulting in one team coming 1st in their pool and the other team coming 2nd! Fantastic effort - well done to you all!
Every child improved dramatically over the course of the afternoon, with excellent running, passing and try scoring all round! With a couple of injuries, the children soldiered on showing amazing resilience and true F&B spirit! So proud of you all!
Team - Harry B, Isobelle M, Ben C, Dorothy P, Amelia P, Sophie D, Will C-S, Oliver W, Farris G,
Sophie C, Annie S