Dodgeball Final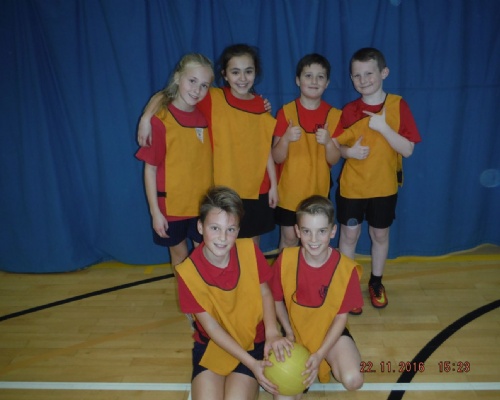 So, our triumphant undefeated orange team from last week's qualifiers played again in today's final.
We were the only Year 5 team there, and all of the other Year 6s were incredibly strong, so we were very nervous!
We played Pear Tree Mead (won 3-0), then St James (lost 0-3), then Cooks Spinney (won 3-0), then Jerounds (won 2-1), which meant we won our group and had to play William Martin in the grand final. We played excellently in this very tense and close final, but after a nail-biting 5 minutes we were triumphant, winning 3-0!
Superb effort from all our players, and we are now Harlow Champions! Well done and thoroughly well deserved!
We are now entered in the Regional final to be held in Southend in January.
So proud of you all - Oliver, Callum, Carly, Hollie, Ryan and Harry.
Good Luck!