Years 5 & 6 Basketball Festival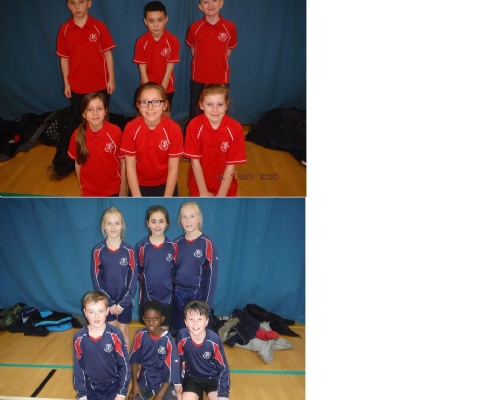 We began the new year with this exciting festival, always a very competitive event with a great deal of talent from all the schools competing.
We took 2 teams: the red team played 4 very fast-paced games against St Luke's (2-10), Tany's Dell (0-16), William Martin (6-16) and Pear Tree Mead (2-26). We played extremely well against very tough competition, but finally finished 5th in the group. Special mentions should go to Albie who soldiered on with a poorly finger, and Becky who must have run about 5 miles around the court, defending superbly!
The blue team played 3 games: The Downs (12-6), Pear Tree Mead (4-8) and St Nicholas (6-14), and eventually finished 2nd in their group which means they have qualified for the finals next week! Well done to you!
All the children should be especially proud of their efforts and achievements! Well done all of you!
Red team - Becky, Molly, Francis, Albie, Oliver, Thomas
Blue team - Cairo, Oliver, Bailey, Megan, Hollie, Carly