Years 3 & 4 Basketball Festival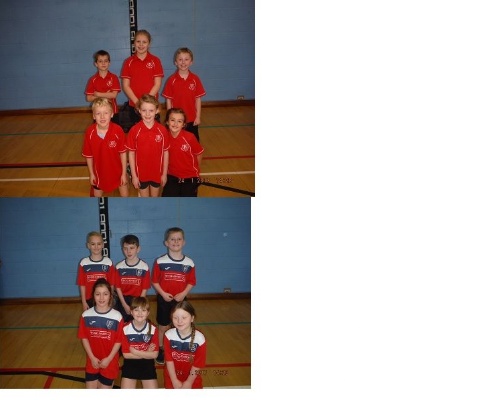 It was an exciting afternoon for our Years 3 and 4 basketball teams today! The festival was run as a friendly, fun tournament to introduce the children to the game in a non-competitive environment.
We took 2 teams, both playing 4 games - in the final game they had to play each other! Red team played William Martin (4-6), Holy Cross (2-6) and Roydon (2-12). Blue team played William Martin (4-6), Roydon (10-10) and Holy Cross (8-6). The fierce battle between Blue and Red resulted in a victory for the Blue team 8-2.
Well done to all our players! You were amazing and hopefully learnt so much about the game.
Very proud of you all!
Blue - Alfie, Harry, Jack, Isobelle, Lois, Lacey
Red - Zachary, Ben, William, Dorothy, Amelia, Annie