Swimming Gala medals everywhere at Fawbert and Barnard's!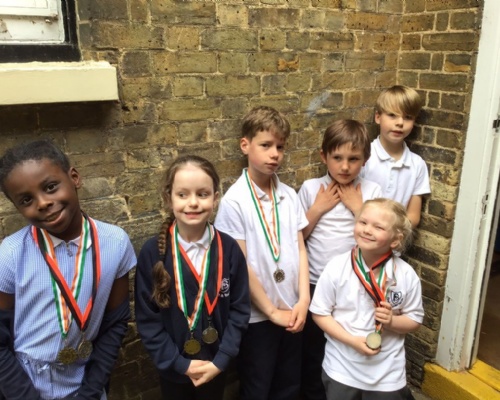 What a great achievement for Fawbert and Barnard's Primary School in Old Harlow who achieved third place in the Year 3 and 4 swimming Gala held at the Leisurezone and only three points away from coming second. Additionally, there were some medals awarded for the Year 5 and 6 teams too.
Year 3 and 4 showed how passionate they were in the swimming pool never giving up swimming 25m of different strokes including: backstroke, breastroke and butterfly.
Zachary in particular came first in the Year 4 boys butterfly in Harlow as well as achieving a further two medal places.
Overall, Year 3 took away 9 medals while Year 4 a huge 21 medals including coming second in the freestyle boys relay.
Year 5 and 6 also collected 4 medals between them in some very difficult races.
Well done to all who too part.