Year 3 Multi-skills Festival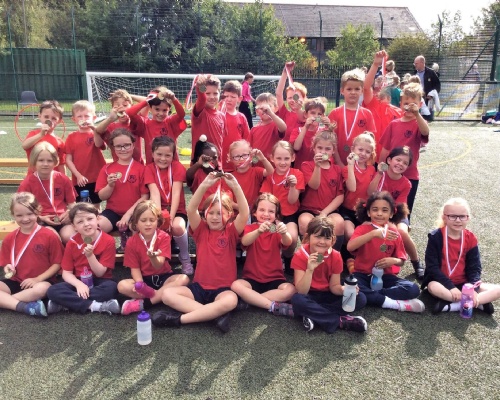 The first festival of the year kicked off today. We took the whole Year 3 class to Church Langley where they experienced a variety of fun sports with 10 other local schools.
The children all had a fantastic time, and their skills improved dramatically over the afternoon. The sports included tag rugby, throwing, hurdles and crawling through tunnels.
The children behaved impeccably, and it was fabulous to see them get really stuck in with smiling faces!
Well done Year 3!
Below are some of the children's comments:
My favourite activity was jumping through a tunnel. I liked it when the Sports leaders had to try and get one of the things off your belt and you had to stop them. (Isla-Mae)
We walked there and did a lot of activities. I was tired. (Isabelle)