Years 3 & 4 Football Festival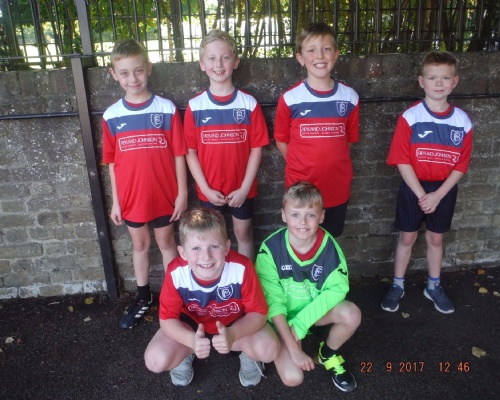 On this beautiful, sunny afternoon, we took 2 teams to Mark Hall Academy for their football festival.
There were 14 teams in total, with both our teams entered into the same pool, their first match was against each other and ended in a fantastic draw. Billy scored for the Year 3s and Jack scored for the Year 4s - an excellent performance from everyone, especially Bertie showing amazing skills in goal!
Our other games were against St Nicholas and the 2 top teams from Church Langley. Unfortunately, we lost our games to these 3 amazing teams. But our enthusiasm, team spirit and attitudes were outstanding throughout.
We are very proud of all our boys, and look forward to seeing them progress over the year. Well done boys!
Year 3 - Charlie, Billy, Cameron, Harry, Owen M, Bertie
Year 4 - Jack, Zachary, Josh, Sam, Aiden, Thomas E