Table Tennis Festival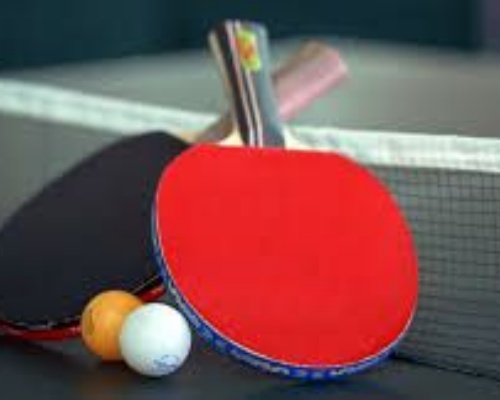 For the very first Table Tennis Festival, we took 2 Year 5 teams to the Norman Booth Centre. There were 2 pools of 4 teams, and everyone played 3 full games.
The standard of play was exceptional, especially as this was a new sport for many of the children.
Our B team put up a very brave fight in each of their matches and finished overall 3rd in their group. Special mentions must go to Zak and Sophie who won 2 of their individual games. Well done you two!
Our A team played fantastically, and won all of their games, finishing joint top overall. Well done! They are now going to represent Harlow in the County final. Excellent effort and we wish them the best of luck!
A team - Teddy, Will, Olivia, Dorothy
B team - Zak, Robbie, Annie, Sophie