Basic Skills
Spoken language, reading, writing and vocabulary are developed as integral aspects of the teaching of every subject.
Spoken language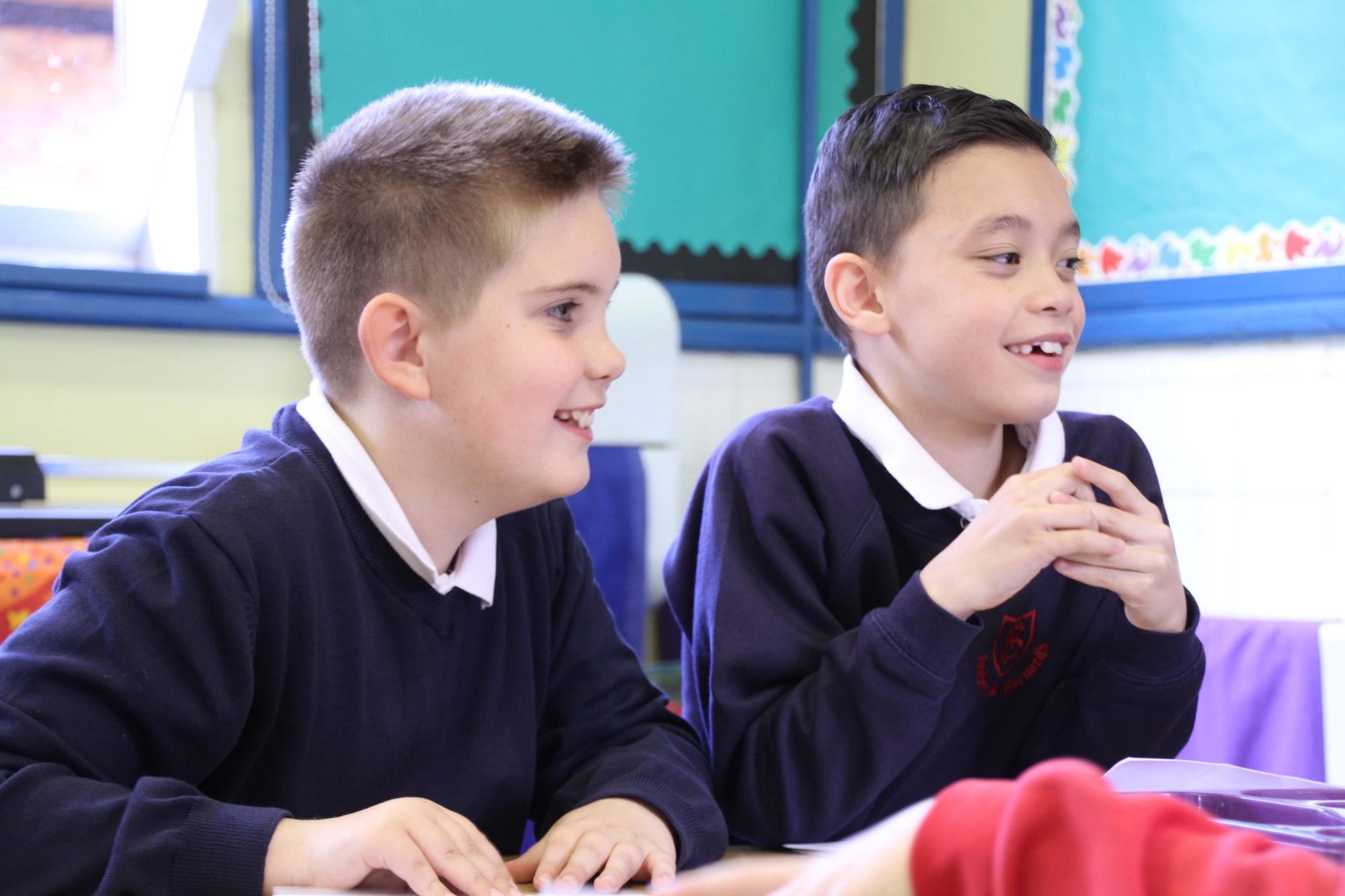 From the outset, we encourage children to develop their speaking and listening skills. They are taught to speak clearly and convey ideas confidently. Many opportunities are created to develop children's confidence to speak one-to-one and in small and larger groups:
'show and tell'
role play areas in each class
talk partners and other strategies to encourage speaking and listening
'no hands up' questioning techniques
guided group work
sharing assemblies
performances
We teach children to listen with concentration and respect for the contributions of others.
We work closely with Speech and Language specialists to support children experiencing any difficulties with language and communication.
English as an additional language
Children with English as an additional language are supported within the classroom. A tailored programme is developed according to their stage in acquiring English. To further support them, we ensure they have the opportunity to work alongside children with strong communication skills in English. We recognise the importance of home languages in supporting development in English.
Reading
Learning to read is the doorway to a life of discovery. It is an essential skill for everyone to develop. We aim to encourage and develop understanding of texts and a love of books and literature.
Reading is taught initially through a systematic programme of synthetic phonics. There is a growing collection of books of all kinds and this is widely used throughout the school. In the Infant classes, children follow the Letters and Sounds Phonics program along with Jolly Phonics and Pearson's Bug Club. The reading scheme followed is primarily Oxford Reading Tree along with phonetically decodable texts from Pearson's Bug Club & Reading Eggs. In KS2 the above phonics/reading schemes are used where appropriate along with e-books form Reading Eggs. Children are encouraged to take their reading books home and they also have access to e-books online. The school library provides a rich source of fact and fiction books.
In the Infants, children are heard read in many different situations during the day as well as being heard reading their "reading book" two or three times a week by an adult.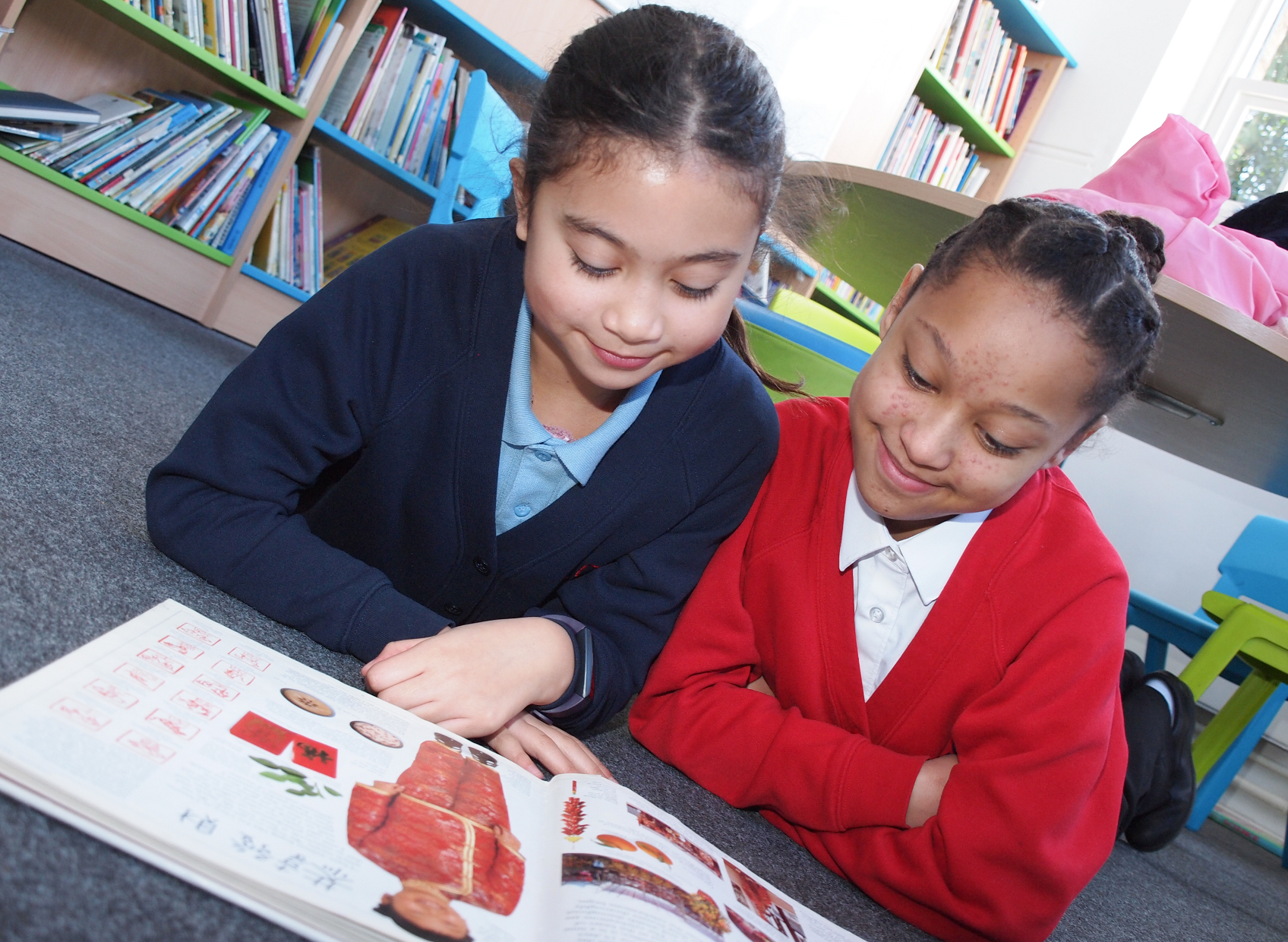 In the Juniors, children read to adults at least once a week through some aspects of class work. Each child takes part in a weekly guided reading session with a member of staff when vocabulary and understanding are developed through careful questioning. Skimming and scanning techniques are also taught.
We teach vocabulary through all subjects. Our system of 'star words' in each class introduces the children to ambitious vocabulary. Children are given extra support where necessary.
At home you also have an important part to play in helping your child become a confident, able and happy reader. There simply aren't enough hours in the school day to develop mastery of such an important skill so you need to:
Hear your child read regularly, each evening if possible.
Talk about the characters and the story line.
Check understanding by asking questions about the passage they have read.
Ask your child to re-tell/repeat the story in their own words.
Ask them to predict the ending/or what might happen next.
Model being a reader by reading to your child and letting them see you enjoy reading for pleasure
Finally, if you would like to assist us hearing readers in class, we can train you as a reading volunteer. Your help is always welcome.
Writing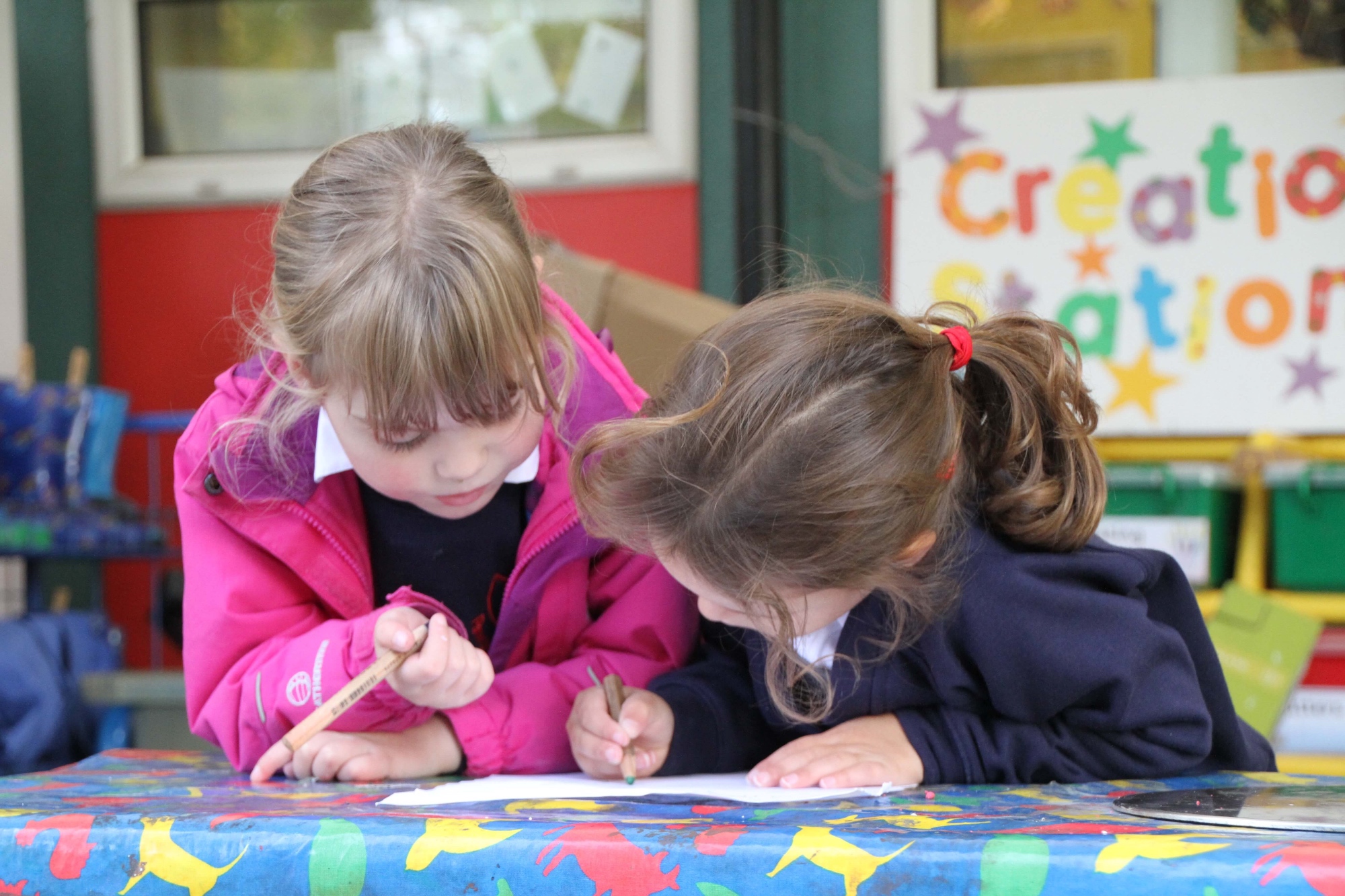 We encourage 'talk for writing' at all ages. Early writing is linked to pictures – captions, labels and short sentences. Once children are successful in writing simple sentences, they begin to learn the features and language of various text types so they can organise their ideas for various audiences.
We believe writing should be purposeful and linked to first-hand experiences wherever possible.
Children have a writing book for all their writing – whatever the subject. This is to encourage them to use and apply the writing skills they are learning across all their work.
From Year 2 upwards we use a Scheme of Work called Literacy and Language from Read Write Inc. This includes grammar appropriate for each year group. We also use their structured approach to teaching spelling.
We encourage proper pencil/pen grip and a clear legible handwriting style. We have a Pen Licence system to encourage children in their handwriting.
Children's writing is published around the school.
Maths
Children develop their mathematical understanding through practical activities in the early stages to develop confidence and fluency with whole numbers, counting and place value.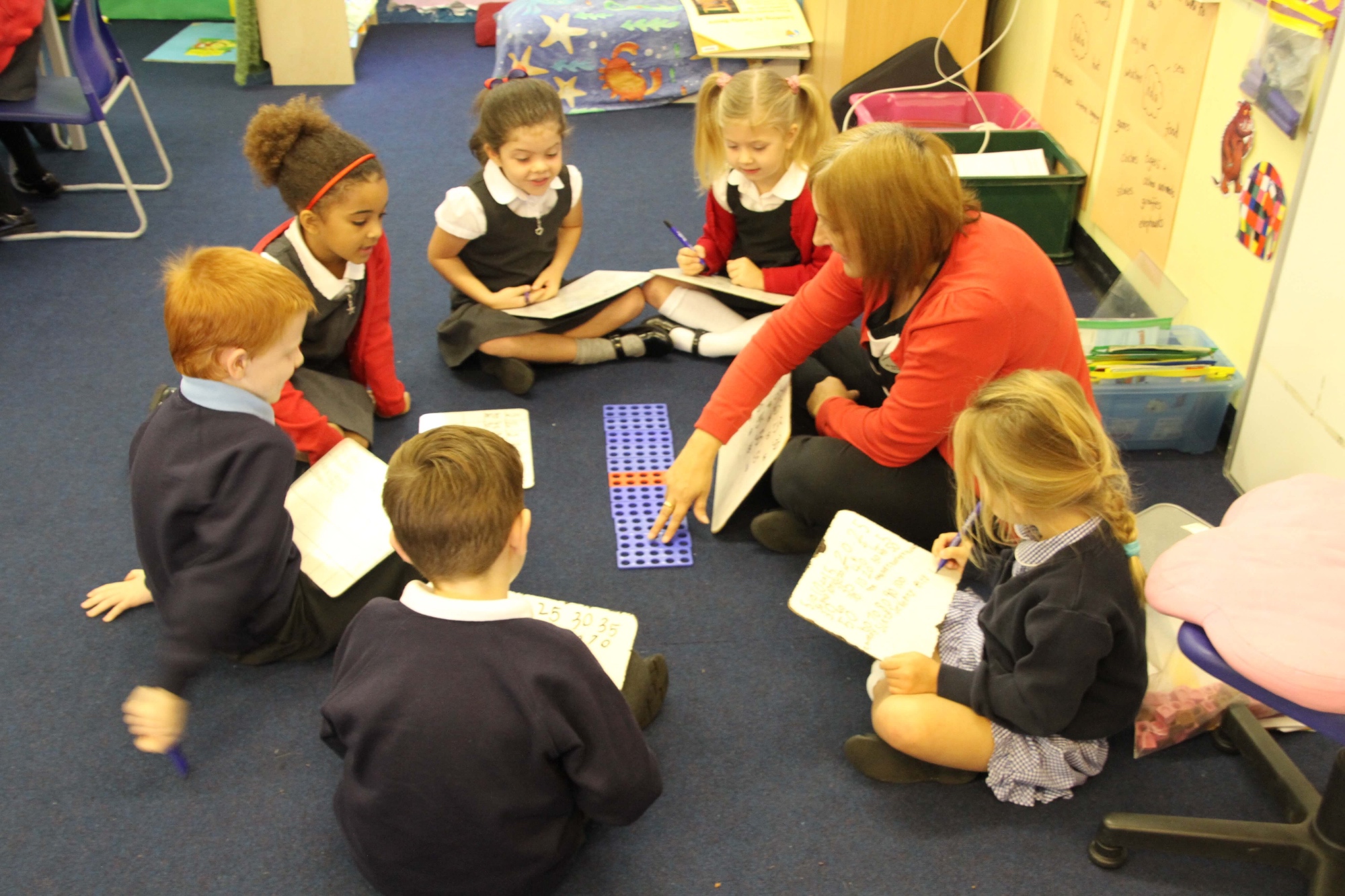 We continue to use concrete resources with older children for as long as they need support to visualise concepts. We use a resource called Numicon as well as number rods and other items for counting to develop understanding of number and calculations.
We aim to develop the children's abilities to reason and solve problems mathematically in a variety of situations using the four operations of addition, subtraction, multiplication and division. The children also develop their understanding of measurement, geometry, and statistics.
Children work their way through a structured reward system for achieving fluency with number bonds to 20 and times tables.
We value informal written methods (jottings, lists etc) and expanded written calculation methods (empty number lines, grid method for multiplication etc) as important steps in the journey towards more formal, efficient methods.
The children work in ability sets for maths in Year 5 and 6 to support all pupils and extend the most able.