English
Our curriculum leader for English is Nancy Nicolson
Our phonics leader is Gemma Higgs
Details of the English curriculum for each year group can be found on the class web pages.
At Fawbert and Barnard's we have adopted key values, which are at the heart of our English curriculum.
Responsibility enables children to develop independence and make well-informed choices about what they read and write.
Respect and tolerance enable children to look, discuss and evaluate a range of social and moral issues found in a wide range of genres including newspapers, fiction, non-fiction, television and other media.
Resourcefulness enables children to find different ways to solve problems when reading and writing, as well as independently using a range of resources to support their learning.
Determination and Positivity enable children to become resilient learners who keep going even when they find reading and writing challenging.
Co-operation enables children working with their peers, using essential communication skills to express their thoughts and opinions.
Reflectiveness enables children to review their reading and writing skills and find ways to build upon what they already know as well as challenging themselves to deepen their understanding.
Our English curriculum is made up of the key components of Reading, Writing and Communication
READING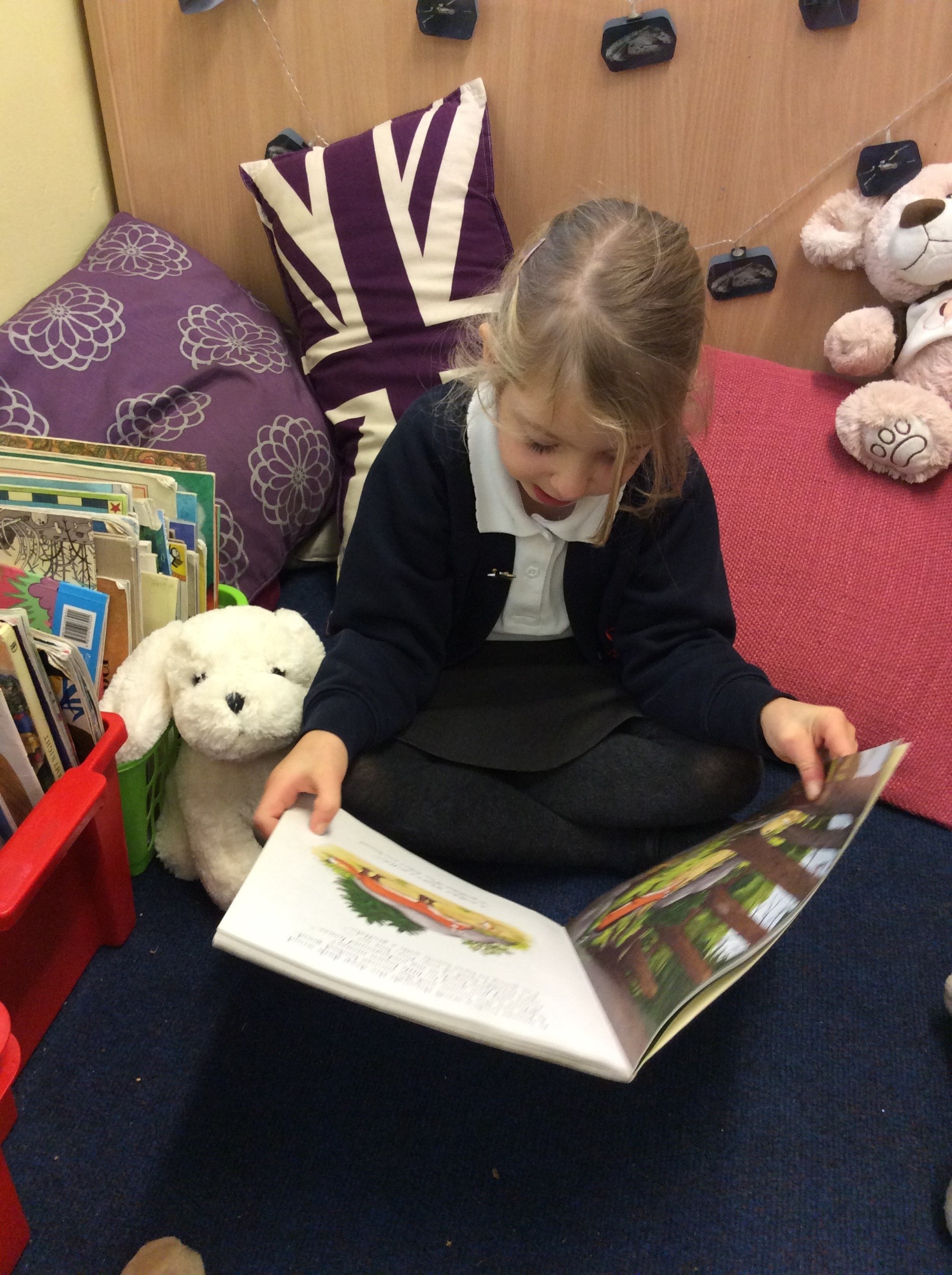 Reading is key to our ethos of "Learning for life"; children will develop reading skills that will enable them to access all areas of the curriculum as they journey through the school. Children are taught key "English" skills and those skills are also weaved through all areas of our curriculum. Reading for purpose and pleasure is at the heart of our reading provision across the school.
We have identified the following key skills, which we aim to develop so that our children become independent and confident readers:
Excellent phonic knowledge and skills
Fluency and accuracy in reading across a wide range of contexts throughout the curriculum.
An excellent comprehension of texts.
A rich vocabulary by having access to quality texts.
Extensive knowledge through reading a broad range of texts.
Our approach to teaching reading
At Fawbert and Barnard's Primary school we strive to teach children a love of reading and value and celebrate their reading achievements. Adults share their love of reading and seek ways in which they can bring reading 'alive' across the curriculum through promoting enjoyment alongside skill development.
The fundamental skills of reading words accurately and understanding texts are fundamental to our approach to teaching reading.
A systematic and progressive approach to the teaching of phonics is delivered to ensure children can learn to decode; an essential part of their early reading journey.
Reading is taught within English and is linked to class topics. Teachers ensure that the key skills are identified and taught through precise learning objectives both in English lessons and cross curricular learning.
Children experience different approaches to reading as they progress through the school; they learn to read and then read to learn.
In Foundation stage children develop reading skills through shared reading with an adult and discussing what they have read. This could be in small groups or as a whole class. They also read individually with an adult twice each week in order to practise word reading and comprehension skills.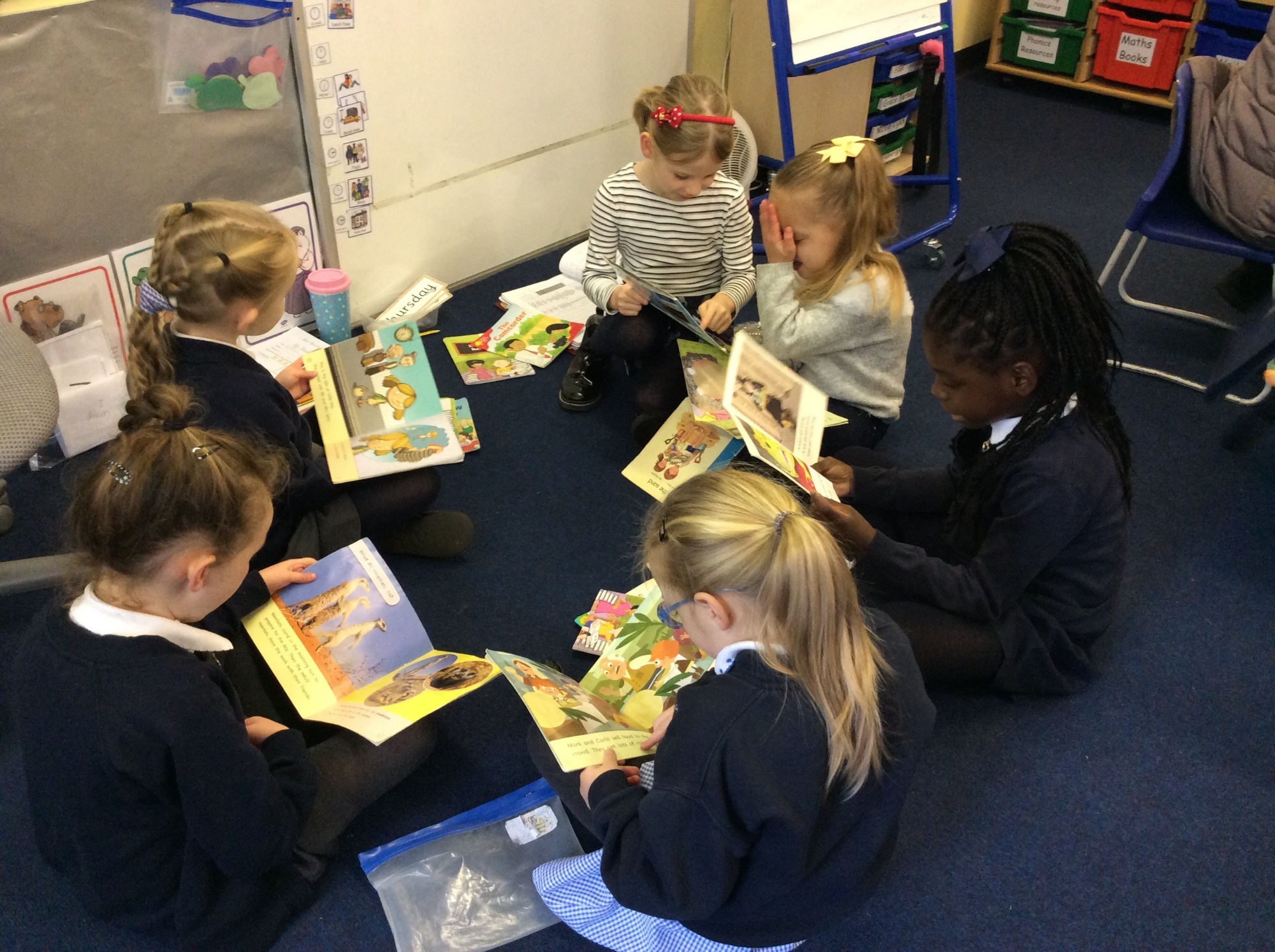 In KS1 children develop reading skills through guided reading and whole class comprehension two to three times each week, as well as individual reading with an adult for focused groups of children. This provision gives children opportunities to read aloud in front of their peers, read with a partner or read individually with an adult. The sessions focus on key comprehension skills, fluency and application of phonics
Children develop 5 key reading comprehension skills which are represented through pictures of dogs – these are known as reading dogs and are as follows:-
Vocabulary Victor
Rex Retriever
Sequencing Suki
Predicting Pip
Inference Iggy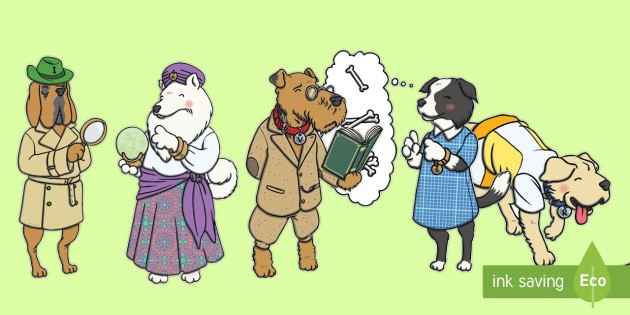 ​​​​​​​Reception and Year One take part in daily phonics sessions following 'Letters and Sounds'. However, during the Autumn of 2021, the new English Leader is looking into a new scheme which will be adopted for January 2022. Further details will follow.
In these sessions, children develop skills and knowledge that are needed to read and spell words. Letters and Sounds gives a clear, 5 section structure and progression for children to develop their phonics skills and knowledge; they are taught the letter sounds, names and formation as well as how to sound out words and blend letters to read a word. The phonics journey is continued in year 2 by developing fluency and applying phonic knowledge to spelling.
In KS2 whole class comprehension sessions are delivered two to three times each week along with individual reading with an adult for focused groups of children. The sessions focus on key comprehension skills, fluency and word reading skills.
Children develop 10 key reading comprehension skills, which are represented with different symbols.
In Year 3 during the autumn term, children make the transition between reading dog pictures and symbols.
Children in KS2 use the Lexia as a tool to develop their reading skills. Lexia is used on a daily basis for around 20-30 minutes. It creates a focused curriculum for each individual child. It works on their areas of development as well as their strengths. It covers many aspects of the English and reading curriculum including spellings, idioms, reading comprehension skills and variation of questions. Lexia allows teachers to monitor and put intervention in place to support each child.
Teachers use ongoing and termly reading assessments to inform the learning and to meet the needs of all children in the class.
Sharing books at home is a vital part of learning to read, and we value this partnership with parents. Reading books follow the progression of the phonics teaching and children are able to choose a book that is linked to their stage of phonic development. We use Pearsons Bug club and Oxford Reading Tree reading schemes across the school to provide books in coloured bands. In order to foster a love of reading, children know which coloured band they are reading in and select their own books from the appropriate band.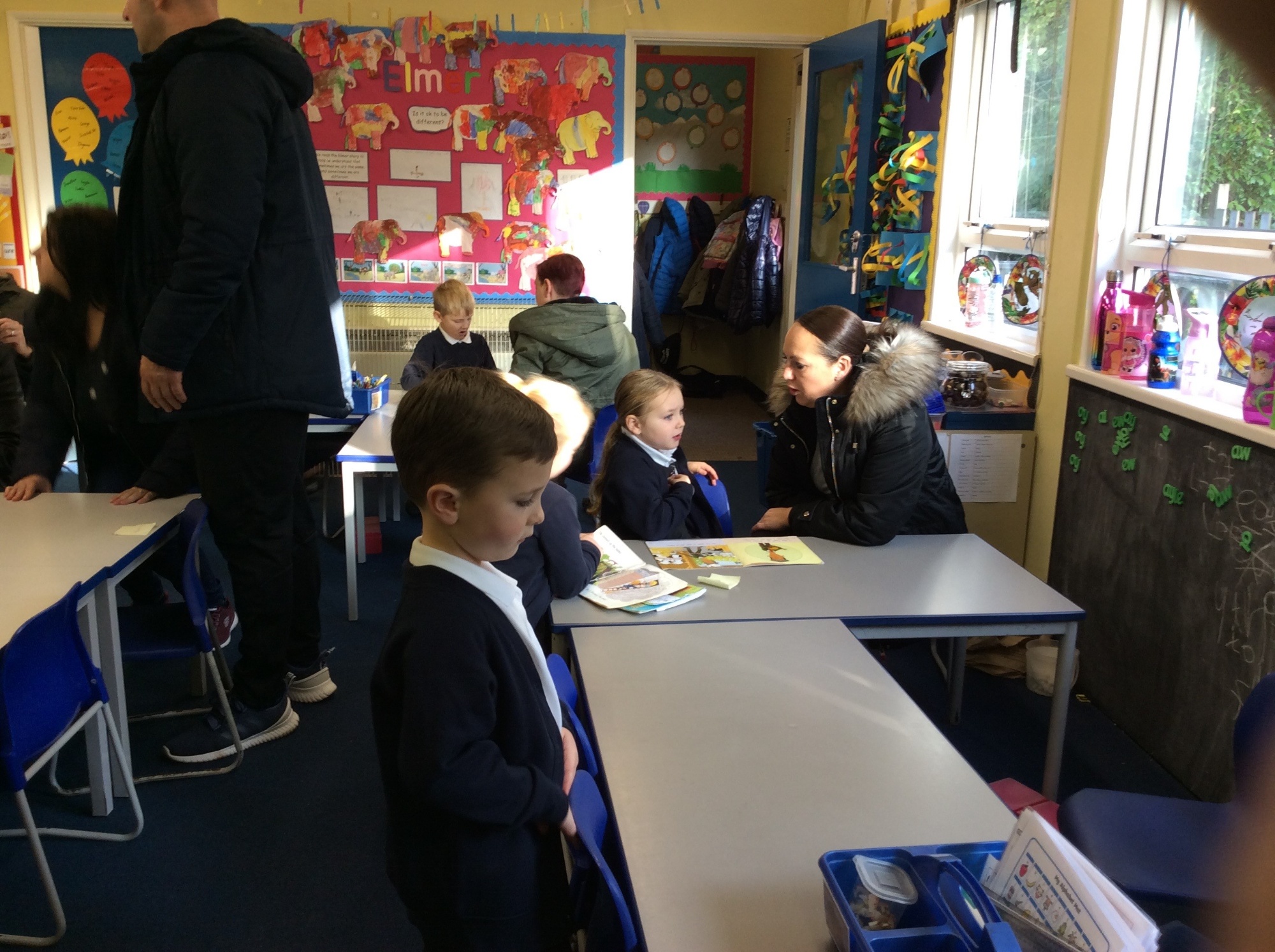 ​​​​​​​At Fawbert and Barnard's we continue to develop a love of reading through children accessing the school library. This is a text rich environment and provides opportunities for children to become 'lost in a book'. Displays and competitions support our ethos of celebrating achievements and families can access the library after school to support the positive relationships we have embedded.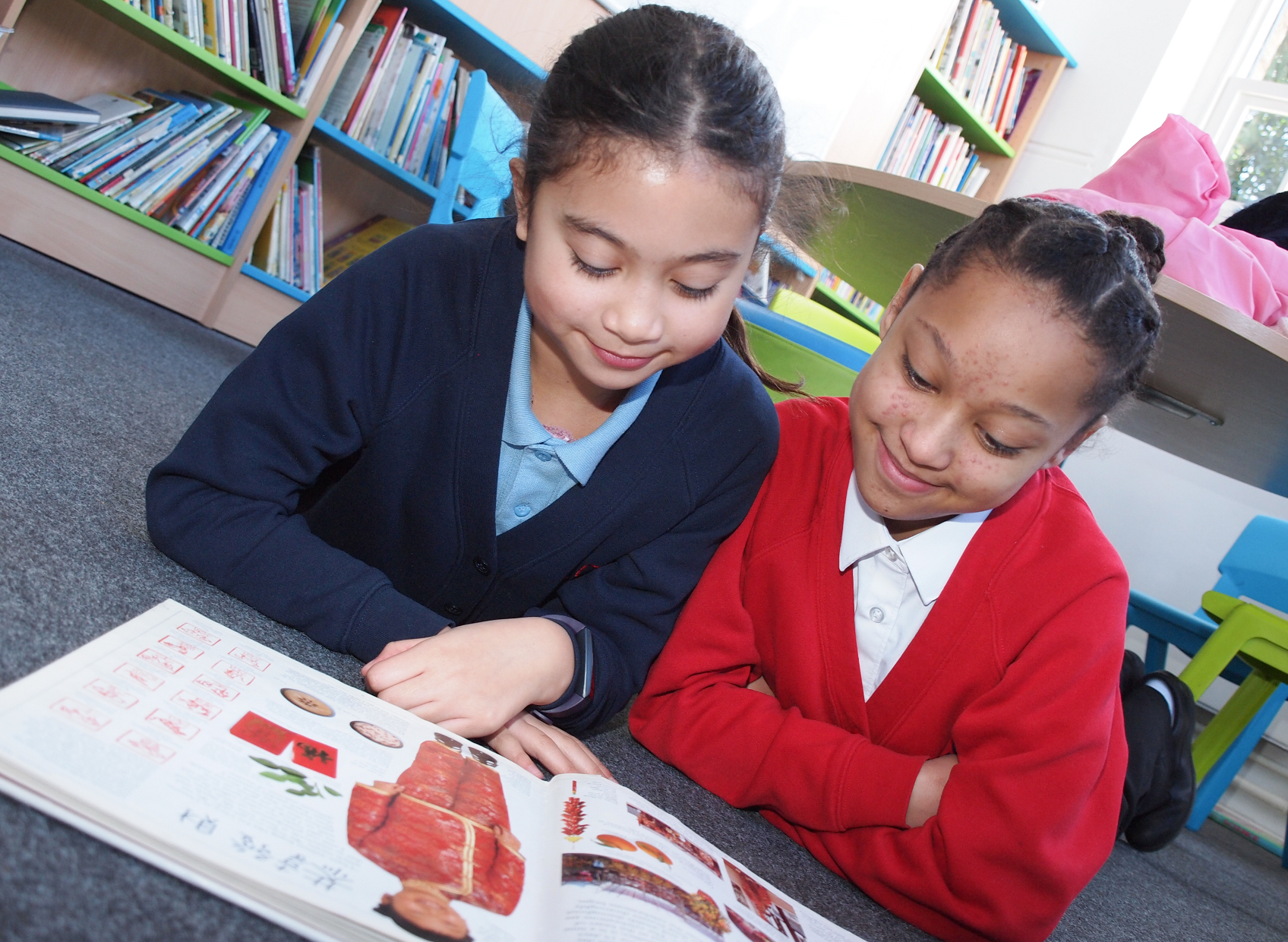 WRITING
At Fawbert and Barnard's we enable children to communicate their ideas and thoughts in a variety of different ways.
We have identified the following key skills, which we aim to develop so that our children become independent and confident writers:
The ability to write fluently and with interesting detail on a range of topics throughout the curriculum.
Write for different purposes and have an element of choice about how they write.
Write independently for increasing lengths of time.
Well-organised and structured writing where they can apply accurate grammar skills.
Be inspired to write through maximising opportunities to write from first-hand experience.
A highly developed vocabulary and an excellent knowledge of writing techniques.
Pride in the neat and accurate presentation of their writing.
A love of writing and an appreciation of its educational, cultural and entertainment values.
In order that our children have a clear purpose to their writing, we teach writing in a contextual approach wherever possible.
We support our children by teaching them specific transcription skills, such as handwriting and presentation. We develop their knowledge and understanding of the technical skills associated with excellent writing such as grammar and spelling. We teach them how to structure and organise their writing.
Our approach to teaching writing
Writing is taught within English lessons and across the curriculum. Children are given opportunities and stimuli, which excite them and helps them to engage in purposeful writing. Wherever possible, writing is incorporated into all areas of the curriculum but particularly in topic areas where children can apply their writing knowledge to a variety of tasks.
A unit of work is planned and taught and the learning is developed across a sequence of lessons. The unit will start with a specific learning opportunity, stimuli or hook and will follow the agreed sequence of reading and analysis of text features, writing opportunities and opportunities for editing, redrafting and publishing. Spelling, handwriting and grammar will be taught alongside this and may be delivered in explicit lessons or as part of the overall unit.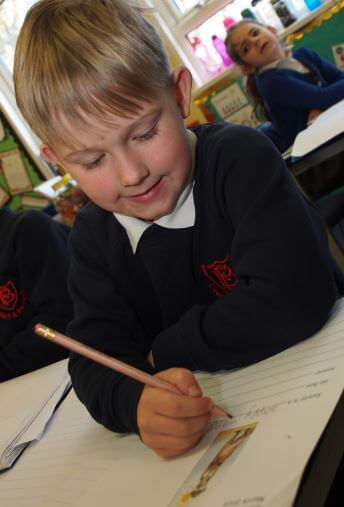 ​​​​​​​At the start of each unit the children will complete a cold task based on the text type they will be studying. This gives teachers the ability to assess prior knowledge, select appropriate learning objectives and plan according to the needs of the cohort. At the end of the unit the children will complete an independent piece of writing so that they can apply the skills and knowledge they have been taught.
Each half term the children will complete an independent hot writing task based on a text type that they have previously studied. This will then be used to inform teacher assessment for each individual child and build up an accurate picture of the child as a writer.
Children in KS1 and KS2 use medium term objectives from the English Planning Kit. Children in Year 1 focus primarily on sentence structure and when ready they are introduced to some simple text structures. From Y2 onwards children build and develop their knowledge of a range of text types. In Foundation stage children follow Development matters and are given a wide range of opportunities to develop writing skills within a broad range of activities and experiences.
We have identified specific areas for writing which are:-
Composition – writing for a purpose, using imagination, organising writing using sentences and paragraphs.
Transcription – spelling and punctuating writing appropriately and using correct grammar.
Analysis and Presentation – analysing and editing writing and presenting work neatly using the required format.
COMMUNICATION
In an ever changing world where technology is becoming the key way through which communication takes place, we still strongly believe that communication through face to face conversations is still an important part of our heritage and one which should continue to be taught and developed in our school community.
We have identified the following key characteristics, which we aim to develop to enable children to become independent and confident communicators.
The ability to listen attentively so as to understand what is being said
A rich and varied vocabulary that gives interest to conversations
Clear speech that can be easily understood by a range of audiences
The use of the rules used in English conversation
The ability to tell stories that capture the interest and imagination of the audience
Initiating and joining in conversations
Respect for others when communicating, even when views differ.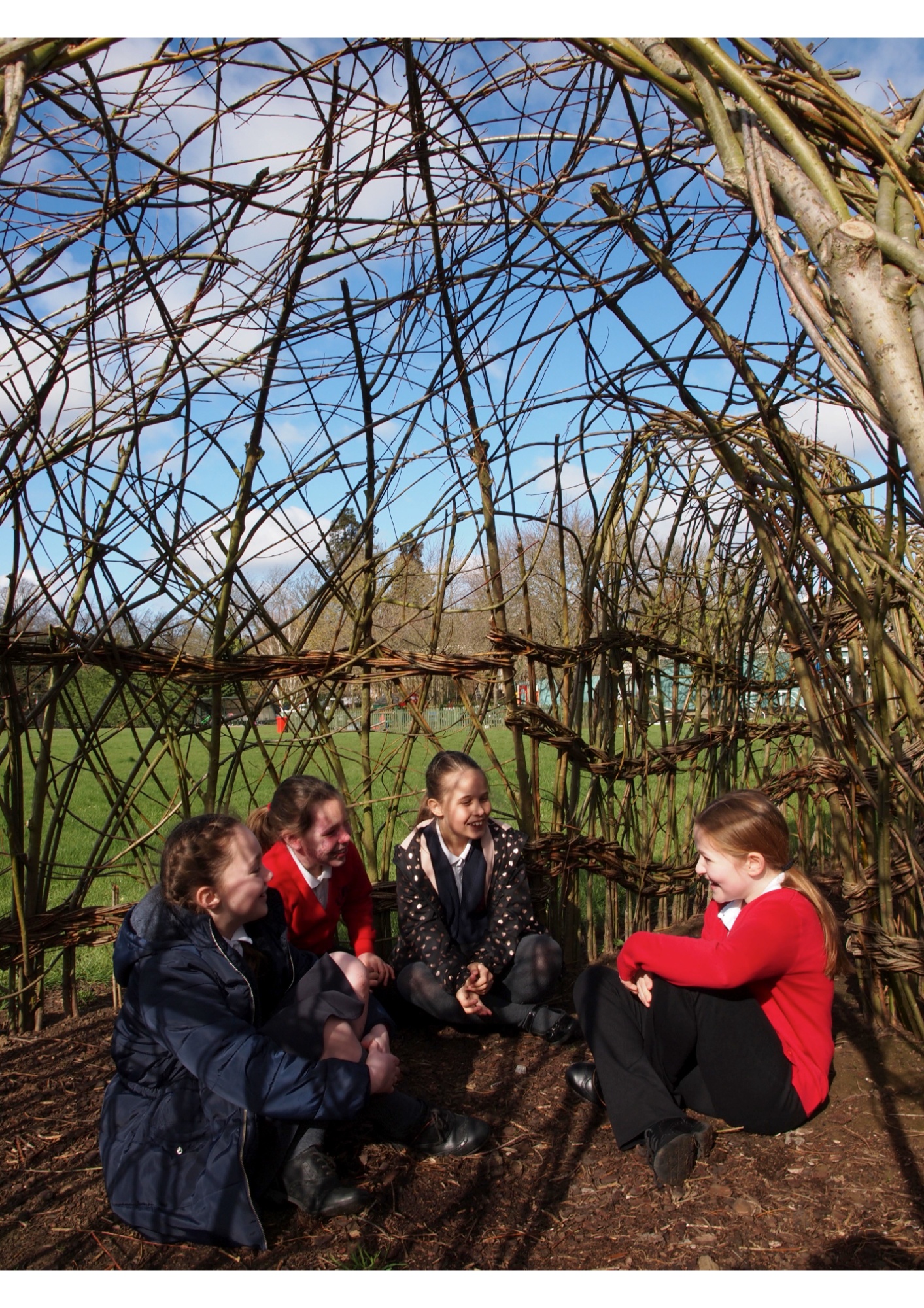 Our approach to teaching communication
Communication skills are taught within English and across the curriculum. Teachers plan opportunities and stimuli for purposeful communication. Throughout the school there is a recognised culture where speaking and listening is valued and recognised as essential to learning. Teachers ensure that the core skills identified within the key learning objectives are taught and assessed across the curriculum, within individual subjects and within 'topic' work.
Teachers use the learning objectives for their class, planning according to the needs of the children identified through on-going and termly assessments. They provide a range of opportunities for communication within small groups, within the class and to larger audiences across the year.
We have identified key learning skills for communication:
To listen carefully and understand
To speak with clarity
To develop wide and interesting vocabulary
To tell stories with structure
To hold conversations and debates