Healthy Schools
Healthy School Award
The National Healthy Schools Programme
is an exciting long-term initiative which is making a significant difference to the health and achievement of children and young people. The National Healthy Schools Programme supports the links between health, behaviour and achievement; it is about creating healthy and happy children and young people, who do better in learning and in life.
Children and young people in our Healthy School tell us that they feel healthier, happier and safer. Parents tell us that they feel more involved in their child's health and learning and often feel better themselves.
The impact of the programme is based on a whole-school approach to physical and emotional well-being focused on four core themes:
Personal, Social & Health Education
Healthy Eating
Physical Activity
Emotional Health & Wellbeing
The whole school approach involves working with children, parents, school staff, governors and the whole school community to provide a solid foundation from which developments and improvement are embedded in a systematic way. These processes contribute to the physical and emotional development of all members of the school community.
Please see below links for special events and themed resources that are available.
RSE at Home
Please click here for a list of on-line training sessions available for Essex Parents and Carers. All are free
PSHE Association have produced a quick start guide to Introducing RSE and Episode 2 of their 'Ask the subject specialist' series that you may find informative;
https://www.pshe-association.org.uk/quick-start-guide
https://www.pshe-association.org.uk/ask-subject-specialist
Links for EHWB/Mental Health & Anxiety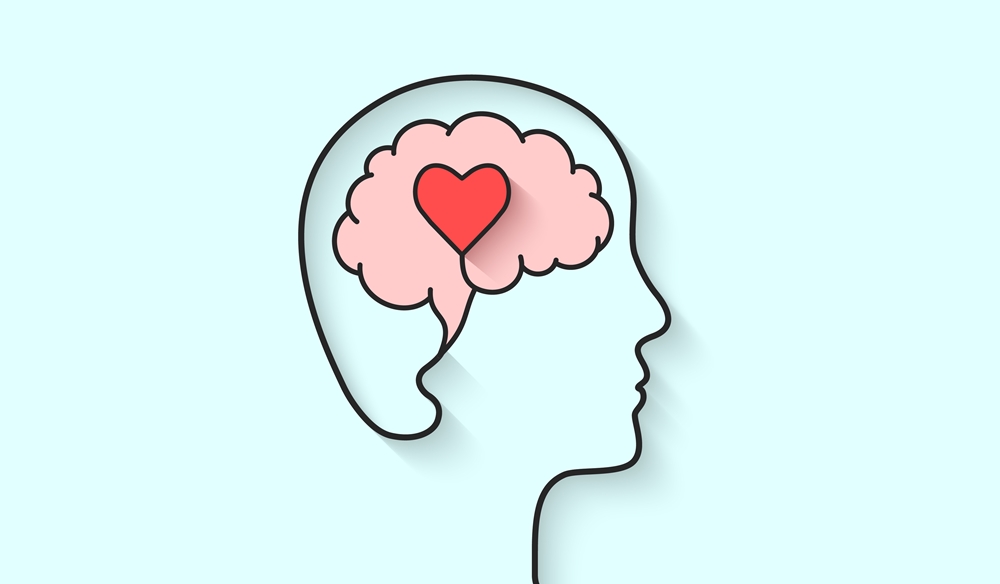 Please see below some links to websites/resources/organisations who can help you with this.
NHS Every Mind Matters https://www.nhs.uk/oneyou/every-mind-matters/
Your Mind Plan Your Mind Plan
Public Health England
What to do about worry (aimed at Year 6 pupils)
School Zone
Transition to secondary school resource (aimed at Year 7 pupils)
Place 2 Be
https://www.place2be.org.uk/our-services/services-for-schools/mental-health-champions-foundation-programme/
!!This is free training on offer and there are start dates for the five week training programme coming up on October 19th & 21st, so be quick to book a place!!
PSHE Association
https://www.pshe-association.org.uk/content/guidance-and-lessons-teaching-about-mental-health
For members of the PSHE Association, there are a lot of resources, lesson plans etc to support our curriculum around Mental Health you can access.
MIND West Essex https://mindinwestessex.mindlms.org.uk/
Mind Academy have a number of training courses you can use for CPD and/or signpost families to.
Young Minds https://youngminds.org.uk/resources/school-resources/
Anna Freud – Mentally Healthy Schools
https://www.mentallyhealthyschools.org.uk/resources/
Red Cross resources looking at supporting young people with feelings of loneliness and isolation:
https://www.redcross.org.uk/get-help/get-help-with-loneliness/tackling-loneliness-in-young-people
World Mental Health Day resources
Mentally Healthy Schools have created a toolkit of resources for World Mental Health Day on 10 October that focus on inclusivity and celebrating our differences. The resources in this toolkit are designed to help schools support pupils who may need more help with their mental health and celebrate the unique and different qualities that each child brings to a school community.

Following the consultation and writing of our RSE policy last year, Essex have now released a Zoom webinar for parents with Brook, addressing statutory RSE. There are links on the flyer if you would like to take part.
Please see the link below to some Primary and Secondary resources from Collins focusing on the return to school, student wellbeing and helping to reconnect.
https://collins.co.uk/pages/pshe-student-wellbeing-reconnection-packs?fbclid=IwAR2_mO65bBrl1MOTAR98hcYw4HQYULtLSndqEyJDzPsKD5B-qY46l3ZBo0w
I hope you find it useful.
Children's Mental Health Week begins today
Children's Mental Health Week, an annual week-long campaign run by children's mental health charity Place2Be, begins today and will run until Sunday 7 February.
This year's theme is "Express Yourself" with the focus on children finding ways to share feelings, thoughts, or ideas through creativity. Mentally Healthy Schools have created a toolkit of resources for children, staff and parents to use during Children's Mental Health Week.
Throughout the week, we will be using our social media platforms to share a variety of mental health resources including 'wellbeing for education return' and the children and young people's psychological first aid training which is run by Public Health England.
BNF healthy Eating Week -commencing 28th September
This year's BNF Healthy Eating Week will last seven days and run from 28 September to 4 October 2020.
The aim of the Week is to bring the UK together for a dedicated Week, focusing on key health messages and promoting healthy habits. This year's health challenges are:
Eat more wholegrains (Monday); 
Vary your veg (Tuesday); 
Drink plenty (Wednesday); 
Move more (Thursday); 
Be mind kind (Friday); 
Get active together (Saturday)*; 
Eat together (Sunday)*.
*The Get active together and Eat together challenges are intended to highlight the importance of undertaking activities together. During and after lockdown, social distancing rules will need to be applied depending on personal and local circumstances. For example, at the present time, a family unit could be active together (once during the day, e.g. walking), and eat and enjoy food together at home.
https://www.nutrition.org.uk/healthyliving/hew.html
National Bike to School Week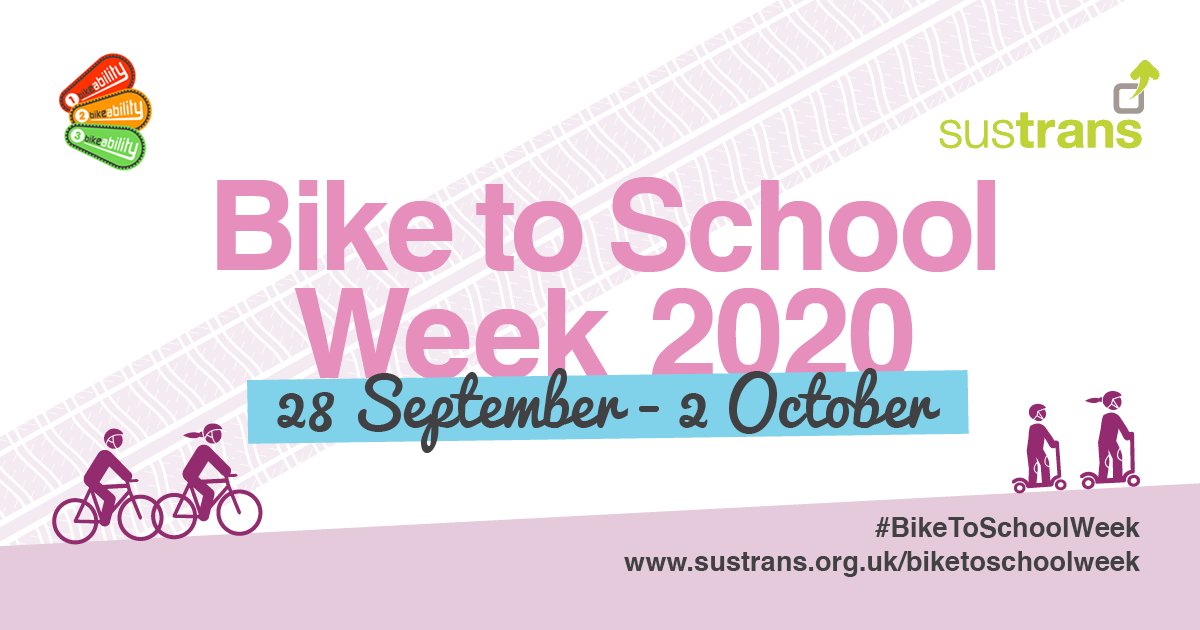 National Bike to School Week will be taking place from 28 September to 2 October. This is the perfect way to either build on the riding that's been done over the summer, or kick-start a new healthy regime for the new school year, for pupils and parents alike (not to mention school staff!).
Sustrans, who organise National Bike to School Week, have provided free resources for our school to fully take part and these will be discussed with the children during the week. There are also guides for parents about walking, scooting or cycling to school. We are sure some of you will want to also get the benefits the kids get from active travel, and your new intakes, whether they're Reception or Year 7, can form great new travel habits for the next five or more years.

Essex Child and Family Wellbeing Service
This service provides information and resources that can improve health and wellbeing for all. Their campaigns are interactive with real-life practical learning examples, including web links to resources that can be used at home. Please click on their monthly bulletins below for further information.
They have also produced a guide for families entitled "Let's talk a common language and understanding of emotional wellbeing and mental health". Please click on the link for further information.
They are also offering parents 30 minute virtual appointments to discuss their Child or young person's current emotional wellbeing challenges, offering strategies to support them, signposting to online services and recommending services that best support children and young people. More details can be found here.
Monthly Newsletters
March 2021 - Barnados Celebration Event, Booking Form, Poster
January 2021
December 2020
November 2020
October 2020
September 2020
Essex Family Support Service https://www.community360.org.uk/efss/
Helping families with children age 8 to 19 and low level needs to feel more resilient and happier.
Referral by a professional or families themselves families@community360.org.uk 01206 505250
Part of the Essex Child & Family Wellbeing Service
EFSS November bulletin
EFSS December bulletin
Please see below free webinars/ workshops for parents who are finding mental health being an area that has changed at home. It covers part of the RSE curriculum and also supports parents who are struggling with behaviour.
ASL webinars/workshops programme
Please see below a link to the Red Cross who have developed a FREE resources marking Restart A Heart Day.
https://firstaidchampions.redcross.org.uk/about/news/restart-a-heart-day/
Safe in Essex Programme
The flyers below detail a variety of on-line activities available. Follow the details supplied to book your places directly:
Safe in Essex January programme
SAFE IN ESSEX PROGRAMME FOR THE FESTIVE PERIOD

We hope you find the information useful.