Progress & Help Required
Progress
We are pleased to report that work has now started on our bus project. Over the summer break, we had a concrete base installed by DYL Landscape and are now awaiting the delivery of our bus.
On 19 September 2023, we took delivery of the bus from the Metropolitan Police who had donated this. Boleyn National Recovery delivered this to us free of charge. We would like to thank both companies for their generosity and helping us to achieve such an exciting project.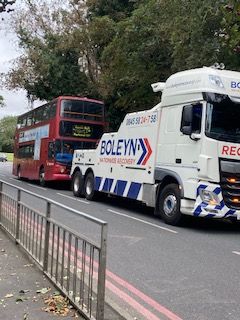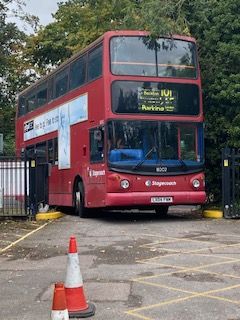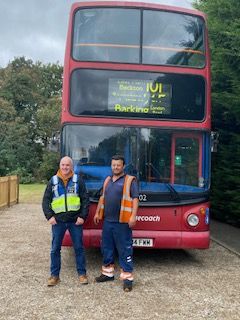 Work will soon start to transform this into a learning zone that will benefit all our children.
We were successful with our submitted application to a community project run by Rainbow Services as part of their planned season of community projects for the September cohorts of their workshop Youthbuild project. They will be using their woodwork skills to provide us with desktops and storage areas for our working zone. We look forward to working with them.
Help Required:
Along with funding, we will also need some expert help and advice to transform the bus, and perhaps you have the skills we will be able to call upon. We need advice on:
Painting the exterior and interior of the bus.
Carpentry skills.
Electricity and knowledge of solar panels or other ways to heat and provide lighting.
Or perhaps you could donate some of the resources we need, which are listed below.
Please do contact us via the school office and let us know if you think you can help in any way.
Resources required:
4 Railway sleepers
Electricians who can help advise and install heating, lighting and solar panels
Upholstery cleaning
When the project is complete, we will organise a grand opening and invite companies who have been involved in our community project.
We will also be arranging for a "Thank You" board to be displayed within the bus naming all those who have helped us make this project possible.
Company Help provided so far:
Metropolitan Police
DYL Landscape
Boleyn National Recovery