The Arts
The arts are central to learning at the school and have an impact on self-esteem, enthusiasm, confidence and attitude to learning … The school is a good provider of arts experiences for primary age pupils.

Artsmark Validation Report September 2014
We believe the arts are a vital part of how we as humans make sense of the world and respond to our environment and those around us. They offer opportunities to use our imaginations and develop creative responses. Using the arts to access learning helps us develop confident and active children. The children learn skills and techniques in various art forms and as they discover interests and talents.
Children learn to look at things carefully and develop an awareness of colour, pattern and shape. They use materials of all kinds, including paints, inks, dyes, fabrics and clay. They are taught a variety of techniques and how to choose the medium most suitable for the project in hand. We have recently re-instated our kiln and plan to develop our work with clay. The children are encouraged to appreciate the work of a range of artists. We regularly visit the local Gibberd Garden and visit London galleries from time to time.
Music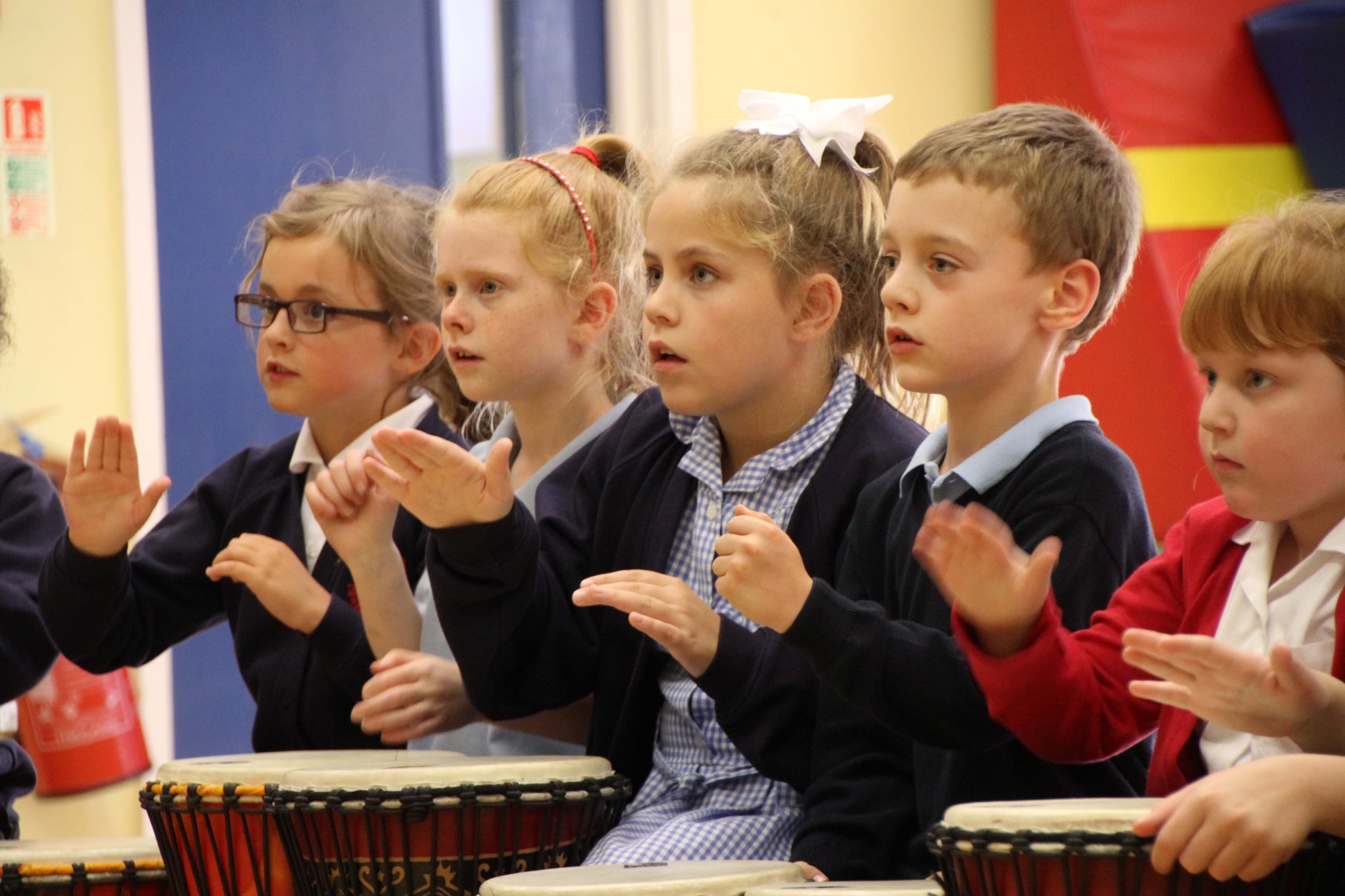 Music is a universal language that embodies one of the highest forms of creativity. A high quality music education should engage and inspire pupils to develop a love of music and their talent as musicians, and so increase their self-confidence, creativity, sense of achievement. As pupils progress, they should develop a critical engagement with music, allowing them to compose, and to listen with discrimination to high quality performances and recordings.
Some classes have the opportunity to learn to play instruments in large groups – recently this has included ukulele and drums.
We offer a range of individual instrument lessons including: bassoon, clarinet, cornet, flute, guitar, piano, saxophone and singing lessons. There is a charge for these lessons. Pupils currently registered for Free School Meals receive a significant discount.
The teaching of music develops skills and attitudes which can support learning in other curriculum areas e.g. listening skills, concentration levels, perseverance, self-confidence, creativity, respect and sensitivity towards others. Children are given the opportunities to develop their musical abilities and knowledge through other curriculum areas where appropriate. Through responding to and playing a wide range of music, the children will be helped to understand how sounds are made, changed and organised.